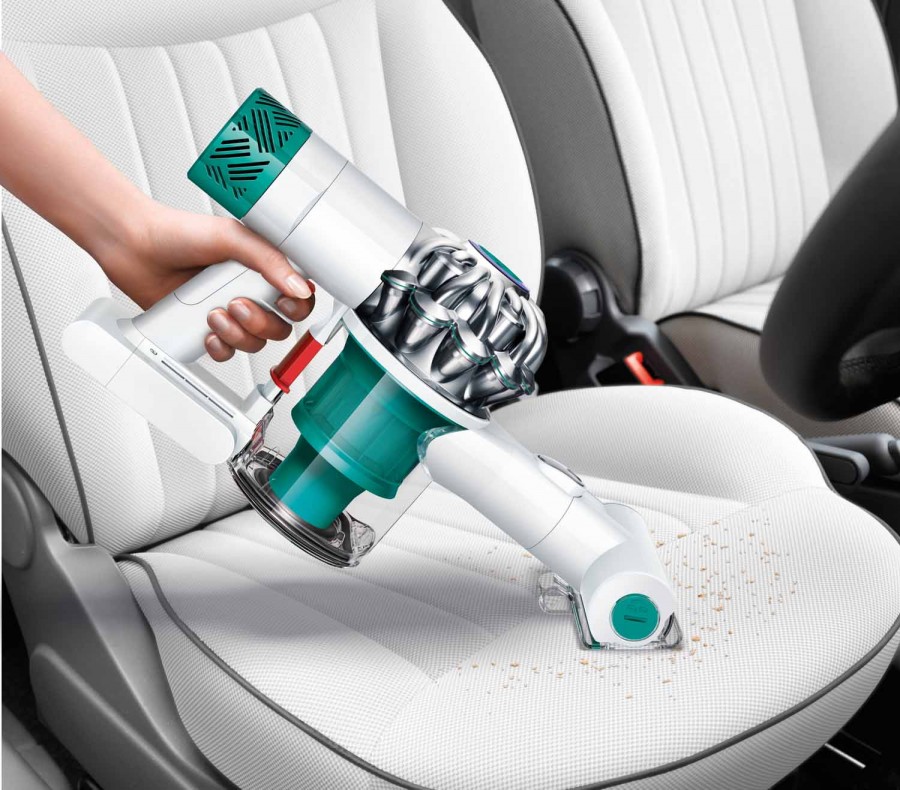 When you're looking for a gift for your Mom for Mother's Day, you want to find something that will make her life a little bit easier. In the cleaning department, everyone always has issues with vacuuming the car, the mattress, and that long staircase. We've found the perfect present that will give Mom a breather! The cordless Dyson V6 Mattress Machine.
This easy hand-held machine has great suction power. While it's meant for the mattress, the V6 can be used everywhere. But did you know that beds contain between 10,000 and two million dust mites. (Now you probably want to get a V6 for yourself too!) It's true: dust mites feed on our skin cells. On average we shed 28g of skin cells per month – the equivalent weight of a bag of potato chips. As you sleep, many of these skins cells become entrenched in your mattress.
There are a lot of machines out there, but the V6 is special. It features the Dyson digital motor V6 and whole machine HEPA filtration, which has been engineered for powerful suction to remove allergens from your mattress.
Some oher great features include:
Motorized mattress tool: The powerful motorized brush bar pivots to maintain constant contact across the mattress. Stiff nylon bristles agitate the mattress fibers dislodging dust mites, allergens and dirt so they can be drawn up by the powerful suction. The full-width brush bar and suction channel ensure that the user can clean right to the edge of the mattress.
Dyson digital motor V6: The latest Dyson digital motor gives V6 Mattress the most powerful suction of any cordless handheld vacuum.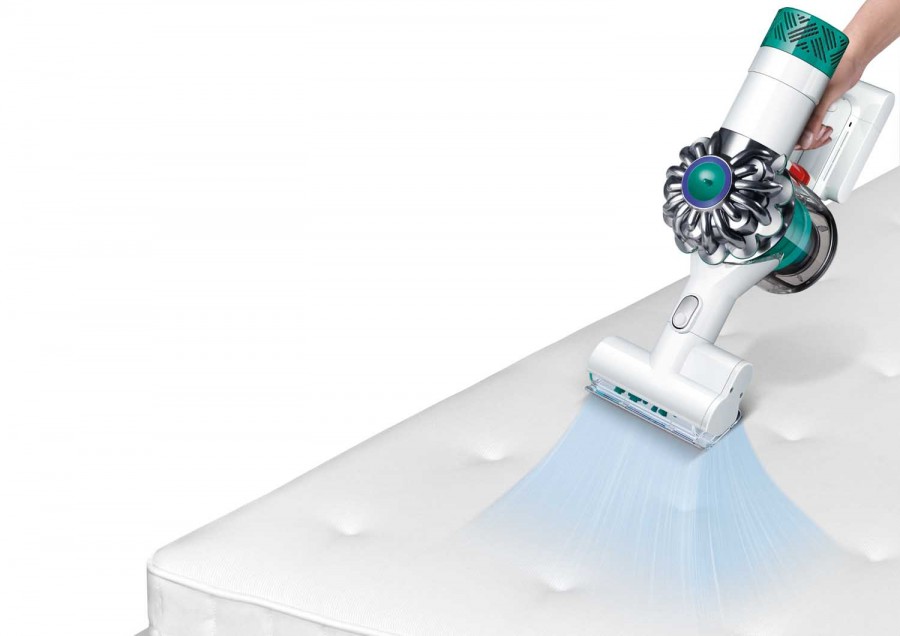 2 Tier Radial™ Cyclone Technology: Flings dust out of the air and into the bin, separating out even the most microscopic particles. 
Run-time: This machine will run for 20 minutes, 16 with the motorized cleaner head, and 6 minutes on boost mode.
Hygienic bin emptying: Just push the red button to release the dirt directly into the bin.
Weight: 3.6 pounds.  
Warranty: 2 year parts and labor warranty.
Energy Star Rating: The machine's battery charger has qualified for the Energy Star rating, due to its energy efficiency.
This Mother's Day, think about Dyson when it comes to gifting that special woman in your life. Maybe she'll even let you borrow the V6 for your mattress!
Price: $249.99 on HSN (Home Shopping Network) and at www.dyson.com.