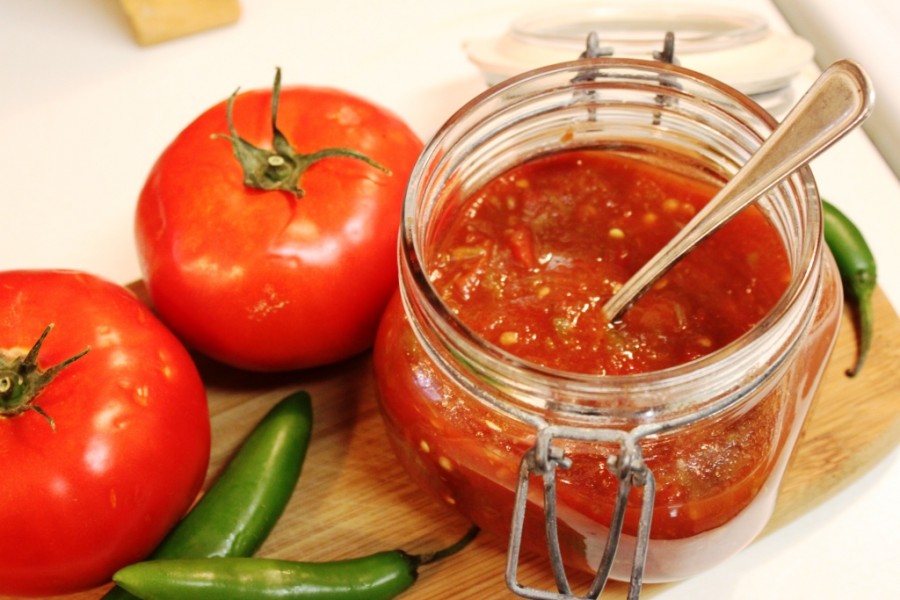 Among the many foods, sauces and fruits celebrated in May, from eggs to BBQ and strawberries… this Spring month also celebrates one of our favorite dipping sauces… SALSA!
The Spanish word salsa derives from the Latin salsa, meaning salty, which itself derives from the Latin sal, salt. Sure, you can go to the grocery store and buy a can of salsa. But why not make your own?! Here's a great recipe from FOOD.com
What You Need:
2 1⁄2 cups onions, chopped
1 1⁄2 cups green peppers
1 cup jalapeno pepper, chopped
6 garlic cloves, minced
2 teaspoons cumin
2 teaspoons pepper
1⁄8 cup canning salt
1⁄3 cup sugar
1⁄3 cup vinegar
1 (15 ounce) can tomato sauce
1 (12 ounce) can tomato paste
What To Do:
Mix all together and bring to a slow boil for 10 minute.
Seal in jars and cook in hot water bath for 10 minute.
This is a medium salsa. This is also a chunky salsa so if you want a smoother salsa cut your veggies into smaller pieces.
Yields 3-6 quarts or pints.
Photo: http://hotsaucecolina.com/