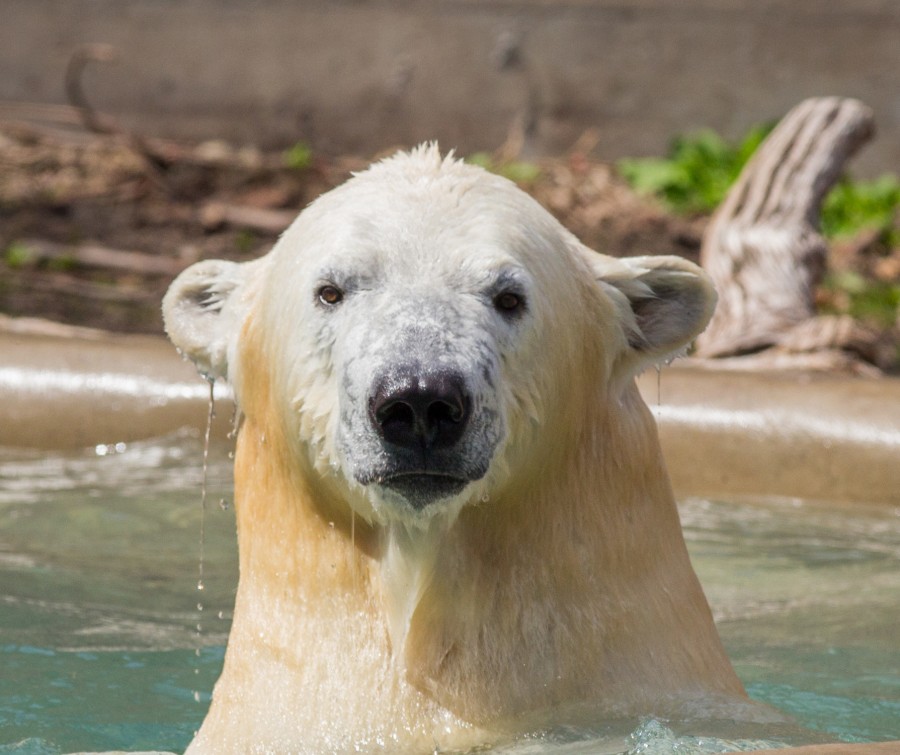 Meet Kali (pronounced "Cully"), a 2 ½-year-old, 850-pound male polar bear that was orphaned in Alaska as a cub. Kali is now resting comfortably in the Saint Louis Zoo's new McDonnell Polar Bear Point exhibit, which is set to open June 6.
Kali's transportation on May 5 from Rochester, New York, to St. Louis was donated by FedEx. The Saint Louis Zoo's veterinarian and animal care staff accompanied him on the day-long journey, which included a FedEx Express flight from Rochester to Memphis, and a temperature-controlled truck transport via FedEx Custom Critical from Memphis to St. Louis.  
Kali will make his public debut when the exhibit opens on June 6, after a 30-day quarantine period. Quarantine is a standard procedure for animals that have been transferred from other zoos to allow them to acclimate to their new home and diet, and most importantly to prevent the introduction of pathogens among animals in the care of conservation organizations.
"Kali arrived safe and sound and is adjusting nicely to his new surroundings," said Saint Louis Zoo Curator of Carnivores Steve Bircher.
Kali's new 40,000-square-foot home will offer visitors a 22-foot viewing window, where the bear can come right up to the glass to greet guests. The sea water area features a 1,000-square-foot Arctic room with a four-panel viewing wall. 
"We are extremely grateful to FedEx for their generosity in transporting Kali with such care and attention to his well-being," said Jeffrey P. Bonner, Ph.D, president and CEO of the Saint Louis Zoo. "Their professionalism and top-notch service were exemplary."
Kali came to St. Louis from the Buffalo Zoo, where he has lived since May 2013. In March 2013, the orphaned bear was turned over to U.S. Fish & Wildlife Service (USFWS) by an Alaskan hunter who unknowingly killed Kali's mother in a subsistence hunt.
USFWS determined that St. Louis would be the bear's permanent home, working with the Association of Zoos and Aquariums Polar Bear Species Survival Plan.