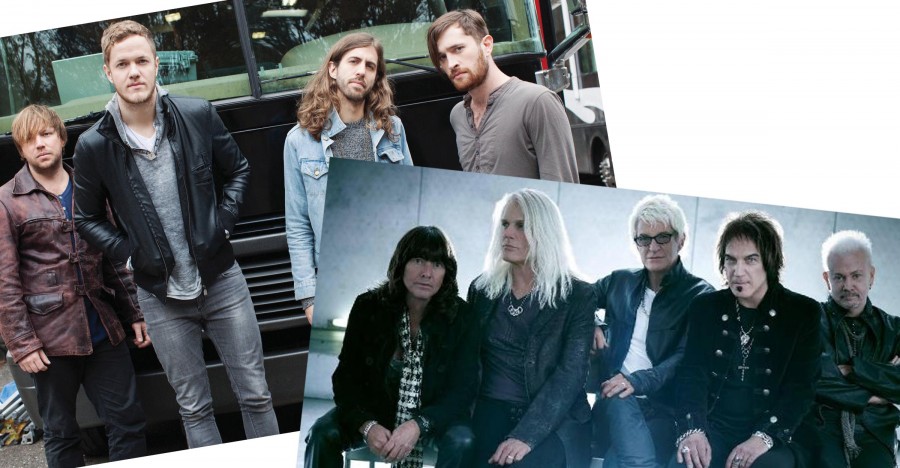 Jimmy Kimmel will unite REO Speedwagon and Imagine Dragons to a one-time-only performance of "Mash Up supergroup" IMAGINE REO SPEEDRAGONS. Featuring a secret hit track, the performance will air on "Jimmy Kimmel Live" on Monday, May 4, at 11:35 p.m. / 10:35 p.m. CT on ABC.
REO Speedwagons' Kevin Cronin said, "I talked to Wayne from Imagine Dragons yesterday, and both our bands are totally psyched about doing the 'Mash Up Monday.' We all love Jimmy, and we're gonna play one of our favorites like it's never been played before. IMAGINE REO SPEEDRAGONS is gonna rock!"
"IMAGINE REO SPEEDRAGONS was destined to happen since the day Zeus thrust his mighty bolt to the earth," said Imagine Dragons' Dan Reynolds
In February, "Jimmy Kimmel Live" launched "Mash Up Mondays" (#mashupmondays), a series of one-of-a-kind musical performances that brings together two big name bands to perform one of their classics in "pun-happy" combinations.