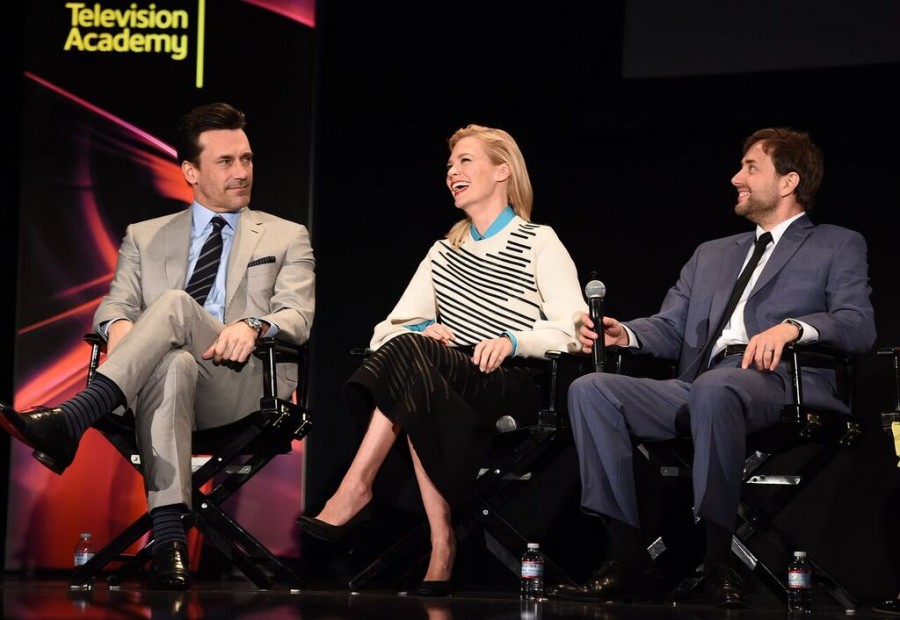 Photos: Television Academy/AP Images
The Television Academy presented A Farewell to Mad Men at The Montalbán Theatre in Hollywood on Sunday to celebrate the end of the Mad Men era prior to the show's highly anticipated finale which will air tonight at 10pm ET/PT.
Television Academy members and their guests enjoyed an insightful and retrospective event that included one-on-one discussions with Matthew Weiner and Jon Hamm, and panel discussions with the cast and creative team of the Emmy® award-winning AMC series.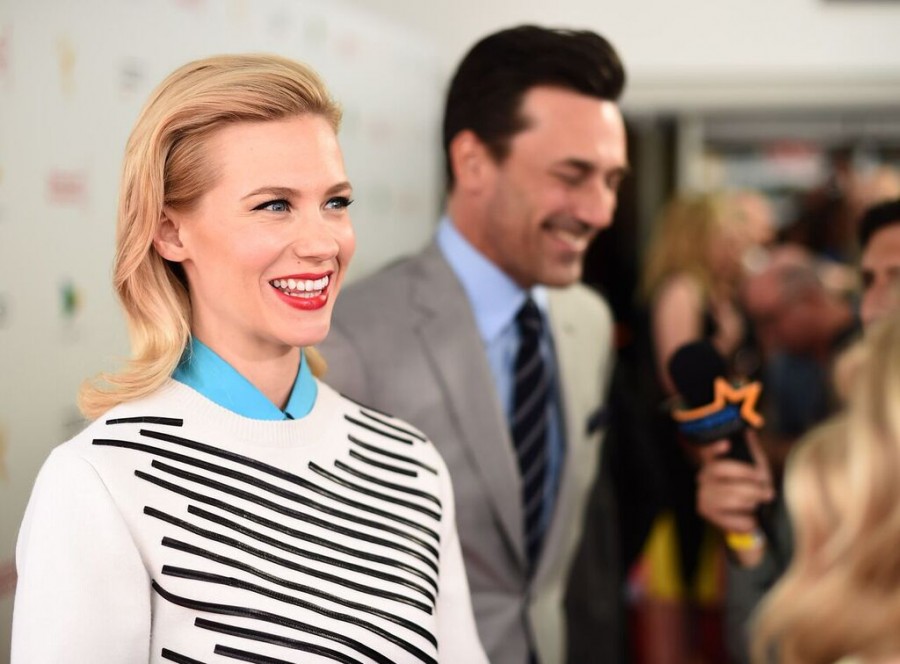 In addition to the one-on-one discussions with Matthew Weiner (Creator/Executive Producer/Writer/Director) and Jon Hamm (Don Draper), the Mad Men cast panel included cast members January Jones (Betty Francis), Vincent Kartheiser (Pete Campbell), Elisabeth Moss (Peggy Olson), Christina Hendricks (Joan Harris), John Slattery (Roger Sterling), Jessica Paré (Megan Draper) and Kiernan Shipka (Sally Draper). The creative team panel included Carrie Audino (Casting Director), Dan Bishop (Production Designer), Janie Bryant (Costume Designer), Claudette Didul (Set Decorator), Ellen Freund (Property Master), Lana Horochowski (Makeup Dept. Head), Christopher Manley (Director of Photography/Director), Theraesa Rivers (Hair Dept. Head) and Laura Schiff (Casting Director).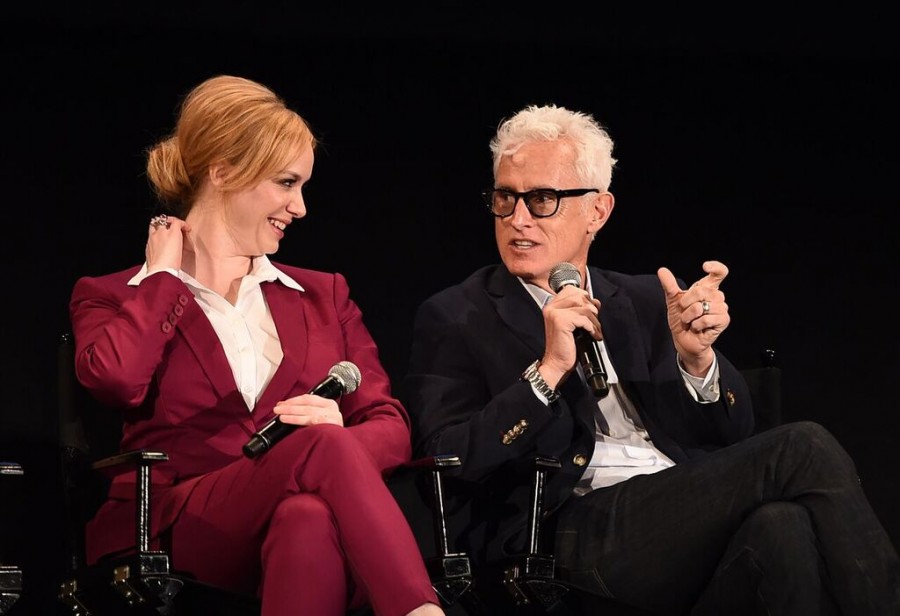 A replay of the live webcast of the discussions can be viewed now on TelevisionAcademy.com.