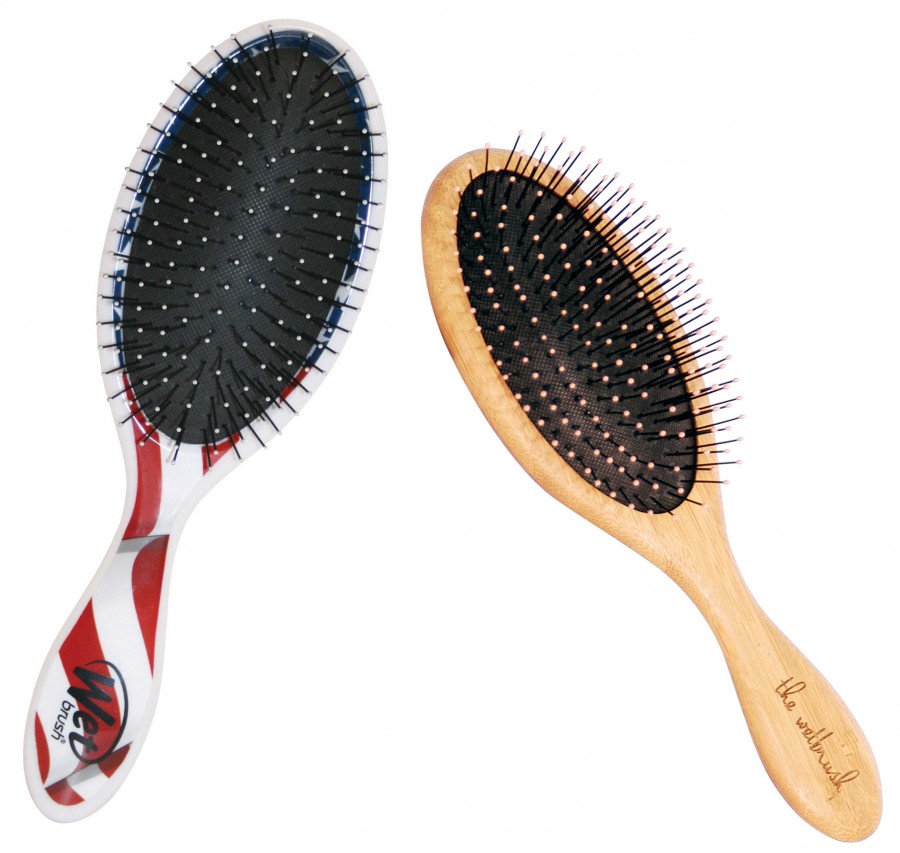 Save your hair and the planet with The Wet Brush Earth! This brush is made of real bamboo and evergreen wood. The materials are naturally waterproof for use in the shower or at the beach. 
Proceeds go toward Charity: Water – an organization that brings clean drinking water to communities in developing countries. 
Every brush that's sold gives populations that are struggling with water sanitation a nudge in the right direction toward improvement.

Price: $24.99
Detangle for the Stars and Stripes with The Wet Brush USA!  Memorial Day is just around the corner so don't be afraid to get patriotic and support the memory of those who have served our country in the military.  20% of sales will support the Wounded Warrior Project®.  This organization provides services and facilities for wounded service members and aims "to honor and empower wounded warriors." 
So make a statement and show your gratitude to our troops this summer with the Wet Brush USA.
Price: $13.99
Find them at www.thewetbrush.com