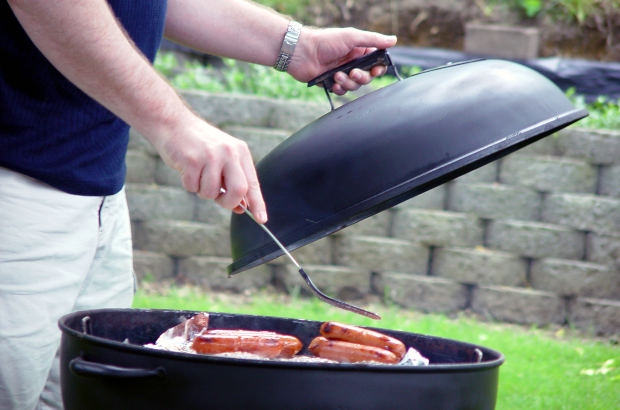 As Memorial Day and the summer grilling season arrive, backyard barbecue artists are looking for new twists on the grilling classics. ConAgra Foods and Chicago-based chef and popular food "vlogger" Billy Parisi (BillyParisi.com), have teamed up to offers  culinary tips and tricks to help consumers master the grill and impress friends and family at backyard cookouts this summer.
Prep Work and Grill Maintenance are the Keys to Success:
Use a meat injection for a simple marinade: Simply puree together La Choy® soy sauce, Hunt's® diced tomatoes, onions, garlic, salt and pepper, and using a meat injector, inject it into different sections of the meat for an outstanding, bold flavor. 
Use an ice cube to cool the grill to the right temperature: Foods like hot dogs and other meats kick up the flames under your grill and create extra heat. To help slowly cool the fire, place an ice cube where the flames are most intense to decrease the temperature without creating smoke clouds or putting out the fire altogether.
Baste the Look and Taste of Grilled Recipes:
Brush proteins with vegetable spread to create more grill marks: Simply brush your chicken, steaks or hot dogs with melted vegetable spread just before flipping over to create attractive grill marks.
Baste and sauce meat 5 to 7 minutes before removing from the grill: Whether it's a BBQ sauce, a sweet soy sauce, or mustard baste, it's important that meats cook long enough to get grill marks before basting. A common mistake is to baste too early in the grilling process; after grill marks appear, baste and sauce five to seven minutes before removing the meat from the grill.
Quick Clean-Up for Backyard Cookouts:
Brush and spray to keep your grill clean: A clean grill makes cooking easier, in addition to spraying the grill with PAM® Grilling spray so food will not stick, brush the grill to remove old charred items from the grates. Use a crumpled piece of aluminum foil as an alternative to a grill brush.
Use muffin tins for a creative serving tray – Instead of floating around several condiment bottles, fill a large cupcake or muffin pan with ketchup, mustard and relish with serving spoons.