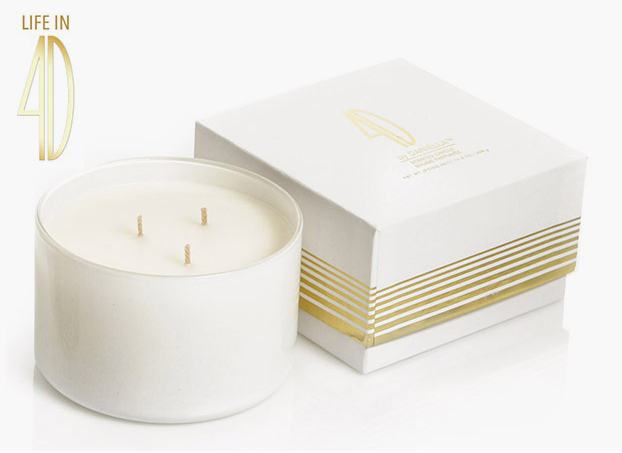 Looking for a new scented candle?

This 4D artisanal candle is created for optimal burning without smoking. It is formulated with a proprietary combination of vegetable waxes designed to carry the 4D fragrance.  
Its cotton, self-trimming wicks are hand placed. For best results allow the candle to burn for two hours until wax pools to the edges the first time it is used. This way the candle will burn evenly.  Remove any charred buildup on wicks with tissue prior to subsequent burning.  Keep candle out of drafts and away from windows for best results.  We hope this candle brings you 100 hours of pleasure.