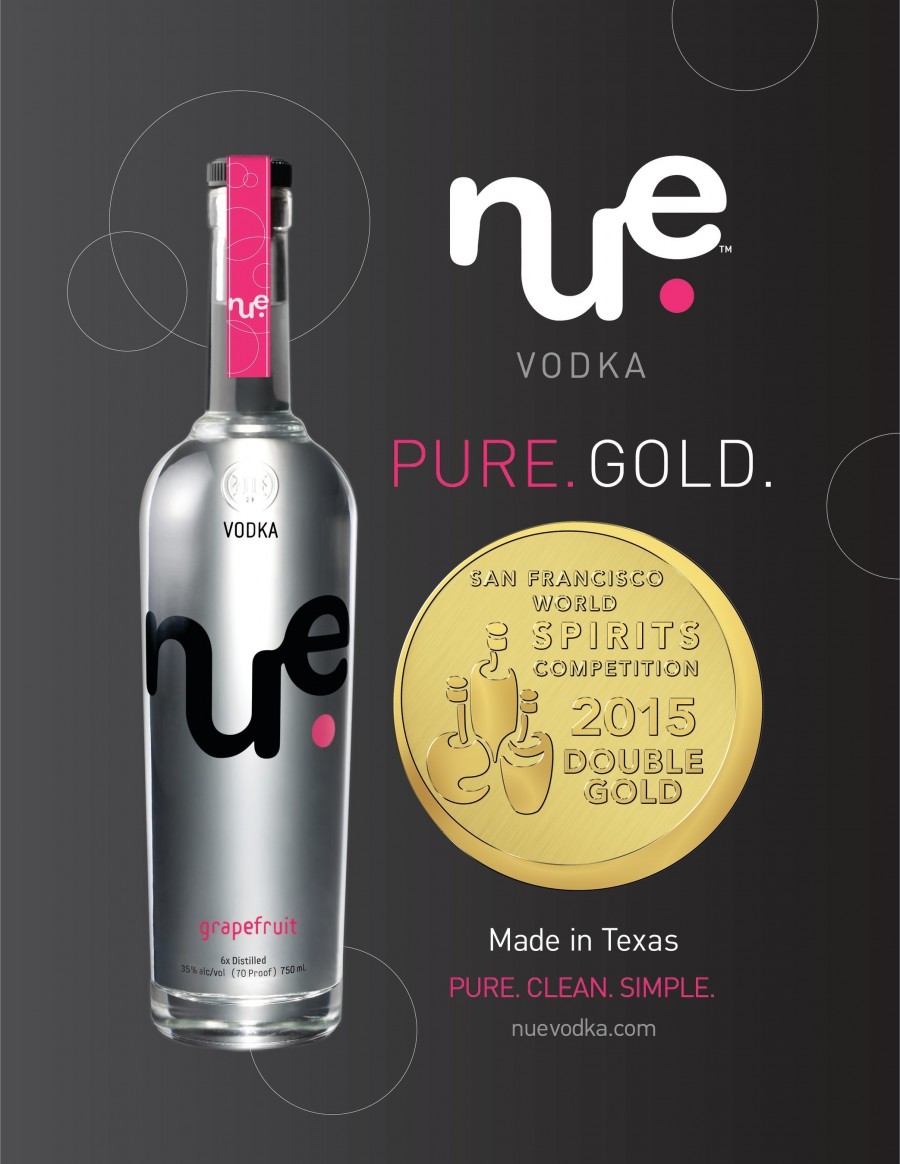 There's not just an award season for Hollywood… but also Wine & Spirits.
Texas-based Dynasty Spirits announce that its Nue Grapefruit Vodka received the prestigious Double Gold Medal at the San Francisco World Spirits Competition hosted in March 2015. Nue Vodka is part of a family of beverages produced by Dynasty Spirits including Henderson Whiskey, George Ocean Rum and Greenhouse Gin.
The San Francisco World Spirits Competition has gained a reputation as the leading gauge for spirit trends and top quality products in the country. Noted journalists, distillers, beverage directors, mixologists, restaurateurs, Master Sommeliers, hoteliers, consultants and educators comprise the body of judges who review more than 1500 entries annually. Of the 54 flavored vodkas reviewed this year, Nue Grapefruit Vodka was the only one to receive the Double Gold Medal.
Nue Vodka was created by the Odell brothers as a way to deliver a clean, yet smooth, product to a consumer who is looking to please their palate without emptying their wallet. It's six-times distilled and made with natural ingredients to create a distinctive and subtle flavor. The Nue Vodka flavors include Peach, Berry, Whipped Cream and the award winning Grapefruit. The products are distributed throughout Texas through Glazer's Distributors.