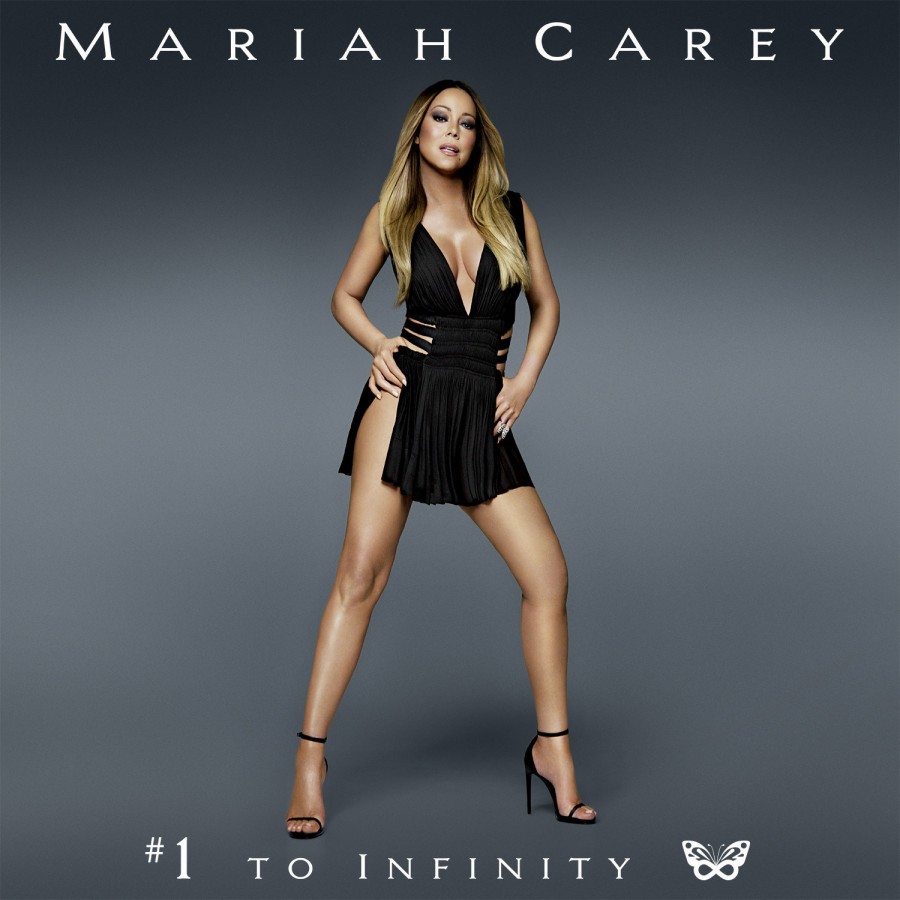 Multi-platinum global superstar Mariah Carey has been signed to an exclusive contract with Epic Records, a division of Sony Music Entertainment, it was announced today by Antonio 'L.A.' Reid, Chairman and CEO, Epic Records. Mariah now returns to Sony Music where her hitmaking career began, with a history-making string of 18 Hot 100 #1 hits that made her the best-selling female artist of all time.
"I couldn't be more thrilled to be back together again with Mariah," said Mr. Reid. "There is really no one who comes close to Mariah as both a songwriter and a singer, and as the world knows, her vocal range is legendary and truly incomparable. Her music is indelibly etched into our culture, and she's shattered so many chart records that she's now firmly entrenched in the history books.  With a fierce and loyal fan base that covers every corner of the globe, I have no doubt Mariah will do it again."
Mariah's first album release will be Mariah Carey #1 To Infinity, arriving in stores May 18th on Epic Records / Columbia Records/Sony Legacy. For the first time ever, one career-spanning chronological collection will gather all 18 of her Billboard Hot 100 #1 singles (17 self-penned), more than any solo artist in history.  Included as the final track on the collection is Mariah's breathtaking new single, "Infinity" (co-written and produced by Mariah). Fans who pre-order the album now and will receive a special gift (http://smarturl.it/MC_1ToInfinity).
Monday, April 27th marks the global premiere of both new single "Infinity" and the stunning Brett Ratner-lensed accompanying video. That same day, Mariah has a spectacular kick-off event planned in Las Vegas to celebrate her upcoming Caesars Palace Vegas Residency. Stay tuned for more details!
The #1 chart hits on Mariah Carey #1 To Infinity, range from "Vision of Love" and "Love Takes Time" in 1990, through "Thank God I Found You" (featuring Joe & 98 Degrees) in 2000, to "We Belong Together" (#1 for 14 weeks, the second longest running #1 in U.S. chart history, named the Most Popular Song of the 2000s Decade by Billboard, second only to Mariah's own "One Sweet Day" featuring Boyz II Men, 16 weeks at #1 in 1995, named the Most Popular Song of the 1990s), to "Don't Forget About Us," and "Touch My Body," to name just a few.
"MARIAH CAREY #1's," her headlining residency at the Colosseum at Caesars Palace in Las Vegas, will kick-off on May 6th, in between the release of "Infinity" and Mariah Carey #1 To Infinity.  For the first time ever, Mariah will perform all 18 of her #1 hits in one production, designed exclusively for the Colosseum, also featuring fan-favorite album cuts, never-before-performed songs, and other surprises.  Presented jointly by AEG Live and Caesars Palace, tickets to the first 18 performances in 2015 areon-sale now: May 6, 9, 10, 13, 16, 17, 20, 23, 24; and July 8, 11, 12, 15, 18, 19, 22, 25, 26.  To purchase tickets, go to: thecolosseum.com or axs.com.
MARIAH CAREY #1 TO INFINITY:
(All titles #1 on Billboard Hot 100 chart)
"Vision of Love" (4 weeks, 1990)
"Love Takes Time" (3 weeks, 1990)
"Someday" (MTV Unplugged version) (2 weeks, 1991)
"I Don't Wanna Cry" (2 weeks, 1991)
"Emotions" (3 weeks, 1991)
"I'll Be There" (featuring

Trey Lorenz

) (2 weeks, 1992)
"Dreamlover" (8 weeks, 1993)
"Hero" (4 weeks, 1993)
"Fantasy" (Bad Boy Fantasy featuring O.D.B.) (8 weeks, 1995)
"

One Sweet Day

" (featuring Boyz II Men) (16 weeks,1995-1996)
"Always Be My Baby" (2 weeks, 1996)
"Honey" (3 weeks, 1997)
"

My All

" (1 week, 1998)
"Heartbreaker" (featuring Jay-Z) (2 weeks, 1999)
"Thank God I Found You" (featuring Joe & 98 Degrees) (1 week, 2000)
"We Belong Together" (14 weeks, 2005)
"Don't Forget About Us" (2 weeks, 2005)
"Touch My Body" (2 weeks, 2008)
"Infinity" (2015)