The critters at Helen Woodward Animal Center, are ready for Prom season… Puppy Prom that is. Grab your favorite adopted friend and come rub furry shoulders with other alumni at the Third Annual Puppy Prom Saturday, May 9th from 12 noon to 1:30 pm at 6461 El Apajo Road in Rancho Santa Fe.
Helen Woodward Animal Center welcomes adopted pups to gather around the punch bowl and shake it on the dance floor at this tail-wagging event.  
The Prom-themed party is FREE to all Helen Woodward Animal Center Alumni, as well as adopted dogs from any other rescue facility, where Junior and Senior pooches can participate in such time-honored activities as the crowning of a Best Dressed "Prom King and Queen" ($10 per entry), snapping picture-perfect photos against a variety of classic prom backdrops, snacking on cookies and punch for pups and people, and making puppy corsages and boutonnieres at a creation-station for the kids.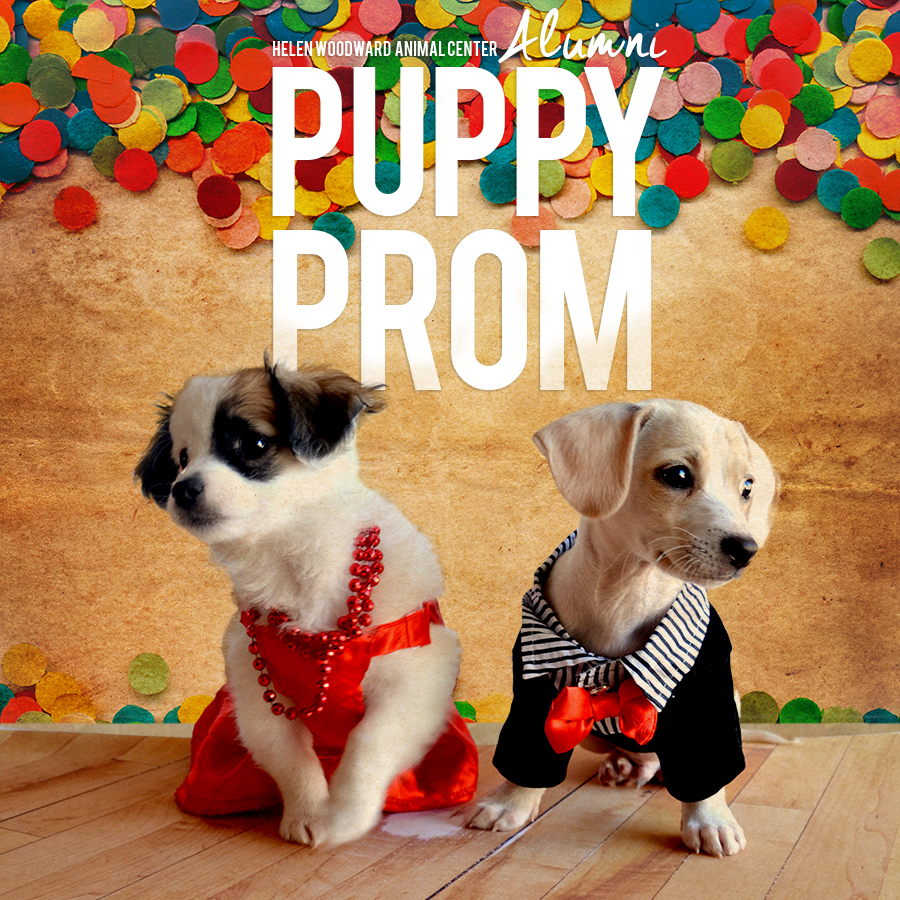 Opportunity drawing tickets will be available with a chance to win great prizes. (Proceeds from all activities support the orphan animals at Helen Woodward Animal Center.)  A group alumni photo of all guests will be taken for display on the Center website to honor our beloved extended family of puppies and people.
Helen Woodward Animal Center loves our kitty alumni and will honor them, once again, with a Best Dressed Kitty King and Queen Contest.  To enter your rescue kitty, simply send a photo of your cat (dressed in their prom finery) to social@animalcenter.org.  Photos will be posted on our social media sites and at the prom to be voted on by attending prom-goers with prizes awarded to the Best Dressed Kitty Prom King and Queen.
For more information, check out http://www.animalcenter.org/events/alumni-puppy-prom/.   
To RSVP or to register your pup for the Best Dressed King and Queen or Dance Contest, please contact Mindy Wright at Helen Woodward Animal Center at: 858-756-4117 ext. 379.