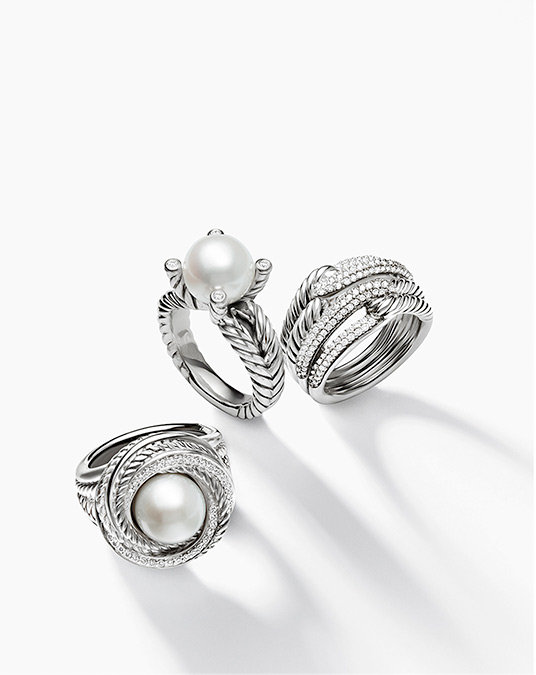 David Yurman, America's premier jewelry and timepiece designer, announces it will again partner with supermodel Liya Kebede and her charity, the Liya Kebede Foundation for Mother's Day. Last year's partnership helped thousands of women give birth in safe environments as well as contributed overall awareness for this cause. Beginning the weekend of April 17, and every weekend through May 10, the company will donate up to 5% of all retail and online sales to expand training for healthcare workers who provide life-saving care for mothers and babies in Ethiopia.  
"Motherhood should be all about great love, hope and possibility. I am proud and grateful for this extraordinary partnership with David Yurman," said Liya Kebede, founder of the organization. "The donations will assist us with the goal of erasing the danger for and helping to save a community of mothers."
Photographed in New York City, Liya Kebede wore Cable Collectibles® charms including the initials of her two children and Infinity earrings, all in 18k gold with diamonds. This Mother's Day season, David Yurman will focus on elegant, meaningful pieces from iconic collections including Starburst, X Collection, Albion and Renaissance.
The Liya Kebede Foundation works alongside a committed network of global health organizations to achieve Millennium Development Goal 5, dramatically reducing the number of maternal and newborn deaths and ensuring that all women can access health care during pregnancy and childbirth. In Kebede's home country of Ethiopia – where 90% of women give birth at home unattended – the foundation is expanding education and upgrading health facilities to reach more women with quality maternity care.