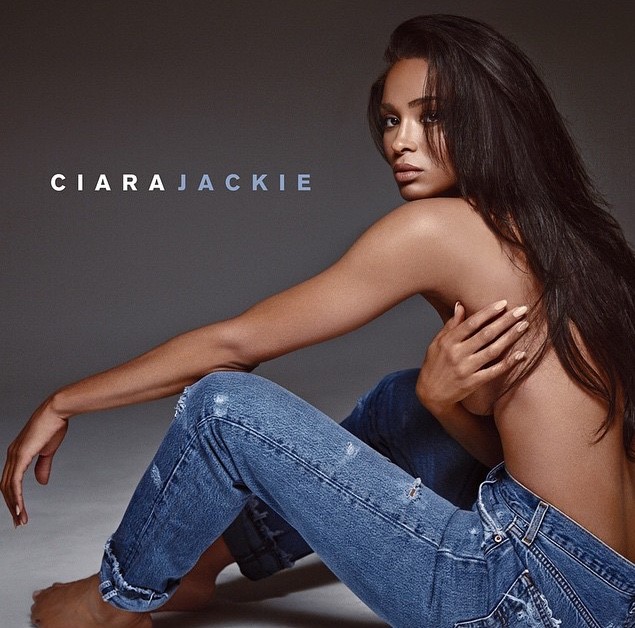 Grammy award winner, Ciara is set to release of her 6th album, Jackie available in stores and online May 4.
The industry's top producers and songwriters have contributed to the new LP including studio maverick Dr. Luke, Polow da Don, Harmony Samuels, The Underdogs (Damon Thomas & Harvey Mason, Jr.), and co-writers include Rock City, Ester Dean and hit maker Diane Warren. The emotional premiere single; "I Bet" from Jackie (named after her mother) has pushed musical genres at radio on the music charts. To date, the Pop and R&B star has amassed a career total of 27-charted singles.
The album's cover image and packaging was shot by international fashion photographer Francesco Carrozzini. "I could not be any more happy than I am about my album cover and packaging. Much like my music, I was able to express my vision creatively exactly how I wanted to. Working with Francesco was truly an honor and a dream come true. I feel we were able to create a timeless image", says Ciara.
The sexy music video of "I Bet" in which Ciara has received critical acclaim and has been dubbed "Glamorous Couture" (Yahoo!) "Incredible dancing abilities (Cosmopolitan)," and "She keeps on winning with the release of the "I Bet" video" (MTV News). Ciara rocks ballet pointed shoes, leg warmers and a couture tutu. The video surpassed 12.5 million views in just 2 weeks.
Ciara – Jackie Tracklisting
1. "Jackie (B.M.F.)"
2. "That's How I'm Feelin'" (Feat. Pitbull & Missy Elliott)
3. "Lullaby"
4. "Dance Like We're Making Love"
5. "Stuck On You"
6. "Fly"
7. "I Bet"
8. 'Give Me Love"
9. "Kiss & Tell"
10. "All Good"
11. "Only One"
Deluxe Edition:
12. "One Woman Army (Intro)"
13. "One Woman Army"
14. "I Got You"
15. "I Bet (Remix)" (Feat. Joe Jonas)
16. "I Bet" (R3hab Remix)