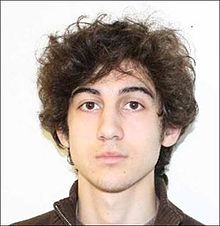 On Wednesday, a federal jury found twenty-one year old Dzhokhar Tsarnaev guilty on all 30 charges connected to the Boston Marathon bombings. Tsarnaev, along with his brother Tamerlan, planted two homemade bombs near the finish line. The devastating attack killed three and injured more than 260 people.
Federal prosecutors are seeking the death penalty, arguing that he acted in "an especially heinous, cruel and depraved manner."
As the trial moves into a sentencing hearing, the question is: whether Tsarnaev will face life in prison without parole or capital punishment.

According to the judge, the hearing will take place some time next week.