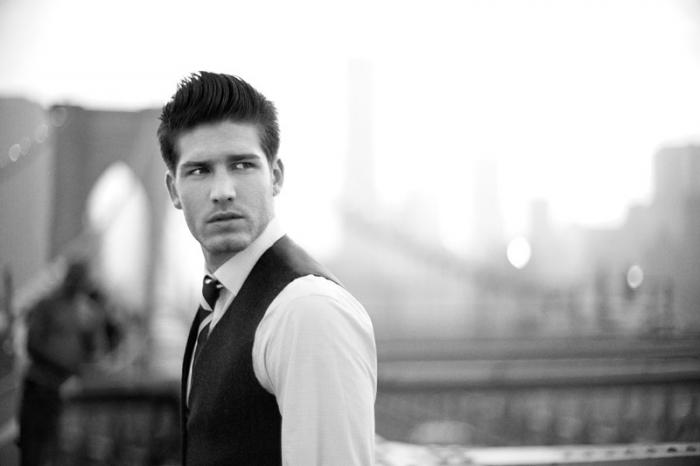 American Crew is looking for the best men's grooming stylist in the world. Thousands of submissions have been trimmed to 15 finalists from countries around the globe.
The contest encourages stylists around the world to submit their interpretation of the American Crew man: the personification of a trend-setting brand whose roots were inspired by the classic grooming and style of the men of the 40s and 50s.
After preliminary in-country events, these 15 finalists will be flown to Rome, Italy, for a head to head competition: David Andreas Kyrkiris, Canada; Kevin Birk, Denmark; Guillaume Fort, France; Marcel Kuchenbrod, Germany; Zsanett Fabian, Hungary; Sergio Criscino, Italy; Armando Rivas De La Cruz, Mexico; Inger Lise Moa, Norway; Jaime Ruiz Tello, Peru; Krzysztof Chodorski, Poland; Raul Santana, Spain; Homan Taghizadeh, Sweden; Leonard Cakolli, Switzerland; Sergiy Shapochka, Ukraine; and Alyssa Brasket, United States.
"American Crew has spent twenty years supporting the stylists who continue to reinterpret, reimagine and modernize the classic looks that inspired the creation of this brand," said David Raccuglia, founder of American Crew. "The All-Star Challenge provides the ultimate platform to highlight the incredible talents of these artists, who keep the world of style and grooming so exciting."
The All-Star Challenge is widely considered one of the top men's grooming competitions among professional hairdressers. For the final round, each stylist will be given 30 minutes to shoot and select a photo to represent their final cut to the judges.
The competition's global judging panel will consist of: Raccuglia; Paul Wilson, American Crew Artistic Director; Wayne Gross, Fashion Director, Maxim; Sergi Bancells, General Manager USA, Spain and Latin America, Estetica Magazine; and Jerome Kantner, 2013-2014 American Crew All-Star Challenge Global Champion.
For visuals and behind-the-scenes coverage of the American Crew All-Star Challenge, please visit American Crew's All-Star Challenge Digital Headquarters at http://www.americancrew.com/allstarchallenge/