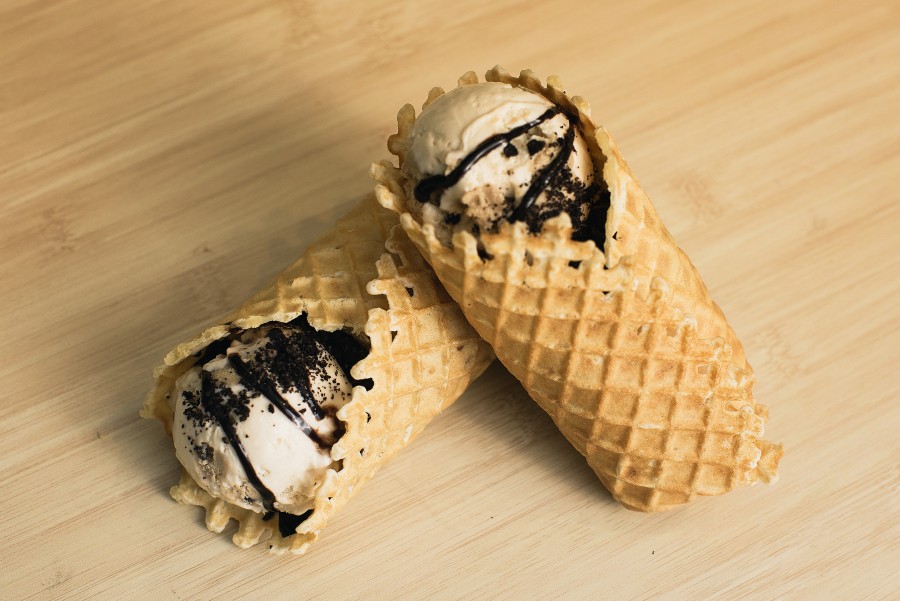 Ben & Jerry's has created the ultimate solution to satisfy the munchies for ice cream lovers, and just in time. On April 20th the company will roll out a revolutionary new way for fans to eat their ice cream with the BRRR-ito, available in scoop shops nationwide.
For first-timers, Ben & Jerry's suggests the Half Baked BRRR-ito, with one scoop each of Cookie Dough and Chocolate Fudge Brownie drizzled with chocolate fudge, topped with a crunchy cookie crumble, and rolled to perfection in a chewy crepe-like wrap. Fans can also personalize their BRRR-ito by choosing two scoops of any favorite flavor combo. From the first bite taste buds will experience a euphoria that will have fans wanting for more. Snacking will never be the same.
"Building on our understanding of how much people love our homemade waffle cones, we have created a wrap that has all the ridgey goodness of their more crispy cousins – yet are slightly less sweet and provide the chewy satisfaction of the BRRR-ito eating experience", said Alison Gilbert, Ben & Jerry's, Sr. Brand Manager, Scoop Shops.
Where did the BRRR-ito come from? Ben & Jerry's flavor gurus are always searching for new, fun and quirky ways to make eating ice cream extraordinary and the rest is magic. Like co-founder, Jerry Greenfield said, "If it's not fun, why do it?" Get in line while Ben & Jerry's rolls 'em out. 
For more information about the BRRR-ito and Ben & Jerry's visit www.benjerry.com