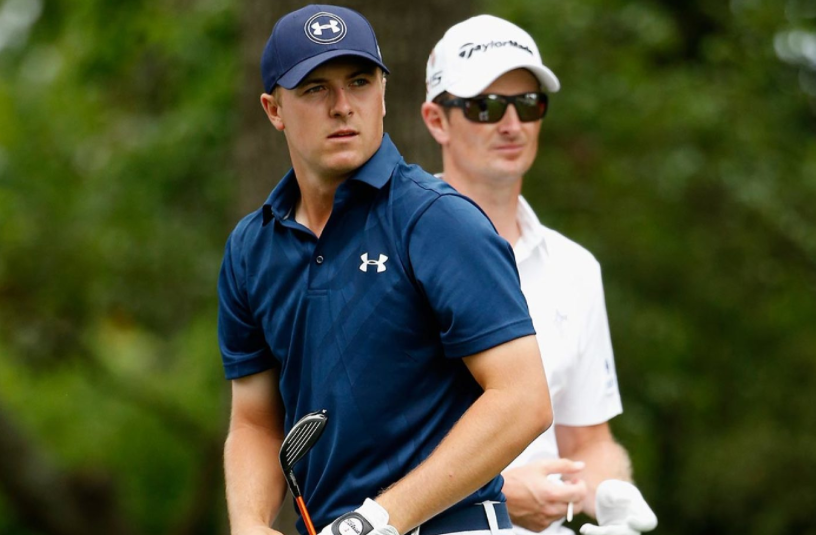 Photo: http://www.jordanspiethgolf.com
With his first major championship victory at the Masters on Sunday, 21-year-old Jordan Spieth also became the first player in 2015 to earn an invitation into the PGA Grand Slam of Golf, scheduled to take place at Trump National Golf Club.
Spieth was dominant throughout the week at Augusta National on his way to becoming just the fifth player in tournament history to win wire-to-wire.
Spieth's final-round score of 2-under 70 gave him an 18-under, 270 total, tying the 72-hole Masters record initially set by Tiger Woods in 1997. He finished four shots better than Phil Mickelson and Justin Rose who tied for second.
After spending the last eight years in Bermuda, 2015 marks the first year the Grand Slam has been played on the U.S. mainland since 1993 at the PGA West Nicklaus Resort Course in La Quinta, Calif.
Established in 2006, Trump National Golf Club – Los Angeles features a 7,242-yard, par-71 layout with expansive lakes, massive bunkers, waterfalls and some of the most scenic views in the game from every hole.
The PGA Grand Slam of Golf features the game's most exclusive foursome, as spots are reserved for major champions only with winners of the season's four majors invited to compete in the 36-hole event.
Along with Spieth, invitations to this year's 33rd PGA Grand Slam of Golf will be granted to the winner of the U.S. Open, June 18-20 at Chambers Bay in University Park, Washington; the Open Championship, July 16-19 at St. Andrews, Scotland; and finally the PGA Championship, August 13-16 at Whistling Straits in Kohler, Wisconsin.
In the event of an injury or a dual winner in a major championship, The PGA of America has developed a formula to complete the PGA Grand Slam of Golf field. The Defending Champion receives the initial invitation (in this case it would be Martin Kaymer), then the Major Champions Points List is used to complete the field. This equation incorporates active past major winners and how they compete in this year's major events.
Golf Channel's coverage of the PGA Grand Slam of Golf will air live on Tuesday, Oct. 20 and Wednesday, Oct. 21, from 3:00 – 8:00 p.m. ET and include primetime replays. Golf Channel's coverage will be led by 29-time Emmy Award-winning producer Tommy Roy. Additionally, Golf Channel will cover Monday's Pro-Am, as well as live news coverage on Morning Drive and Golf Central for both the PGA Grand Slam of Golf and PGA Junior League Golf Championships.