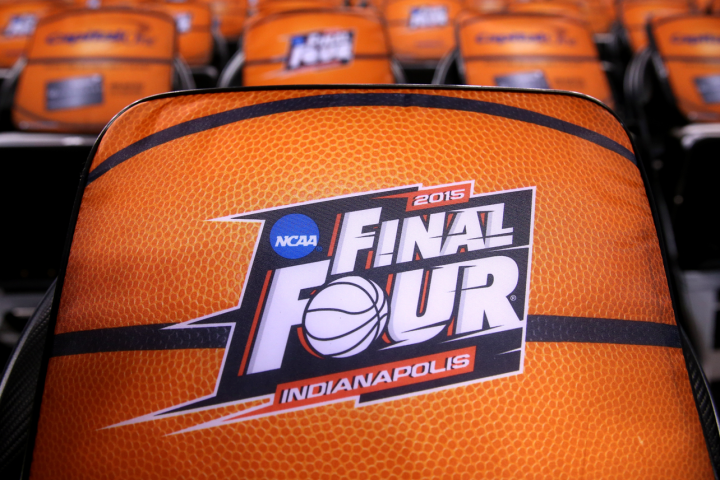 The Duke Blue Devils defeated the Wisconsin Badgers 68-63 to win the 2015 NCAA National Championship. Point guard Tyus Jones scored 23 points and was named Most Outstanding Player of the tournament. The win is Coach Mike Krzyzewski's fifth championship at Duke.
The game was heated from start to finish. Both student sections were rocking and every player on the court gave it their all. The first half saw thirteen lead changes and the first tied score at halftime for a championship game since 1988. It's worth noting that Wisconsin was also tied at halftime against undefeated Kentucky the round prior. Unfortunately, this game ended a little differently for the Badgers.
Wisconsin took a nine point lead to start the second half. As Jahlil Okafor and Justice Winslowe went to the bench with foul trouble, Freshman Grayson Allen took matters into his own hands. He fought on defense and attacked the basket on offense, willing the Blue Devils back into the game, and cutting the lead to one with 10:42 left to play in the game.
Duke then took advantage of some stagnant offensive play by the Badgers. Wisconsin set an all-time standard for offensive efficiency in the regular season, but couldn't put it together when it mattered most. Jones scored some big buckets down the stretch, hitting a three-pointer to snag the lead for good at 59-58 with 4:09 left to play.
At the 1:53 mark in the second half and the Badgers down 58-63, Bronson Koenig drove to the basket and missed a layup. Winslowe pulled down the defensive rebound, but appeared to touch the ball as Koenig slapped it out of bounds. In what became the game's decisive moment, the referees went to the monitors to review the call. Despite the evidence in Wisconsin's favor, it was ruled Duke basketball. The championship was dubiously officiated as a whole with many of those questionable calls benefitting the Blue Devil's.
Allen finished the game with 16 points and Winslowe pitched in 11 points and nine rebounds for Duke. 2015 Nasmith Player of the Year Frank Kaminsky scored 21 points and pulled down 12 rebounds in a losing effort.
By Kyle Edwards