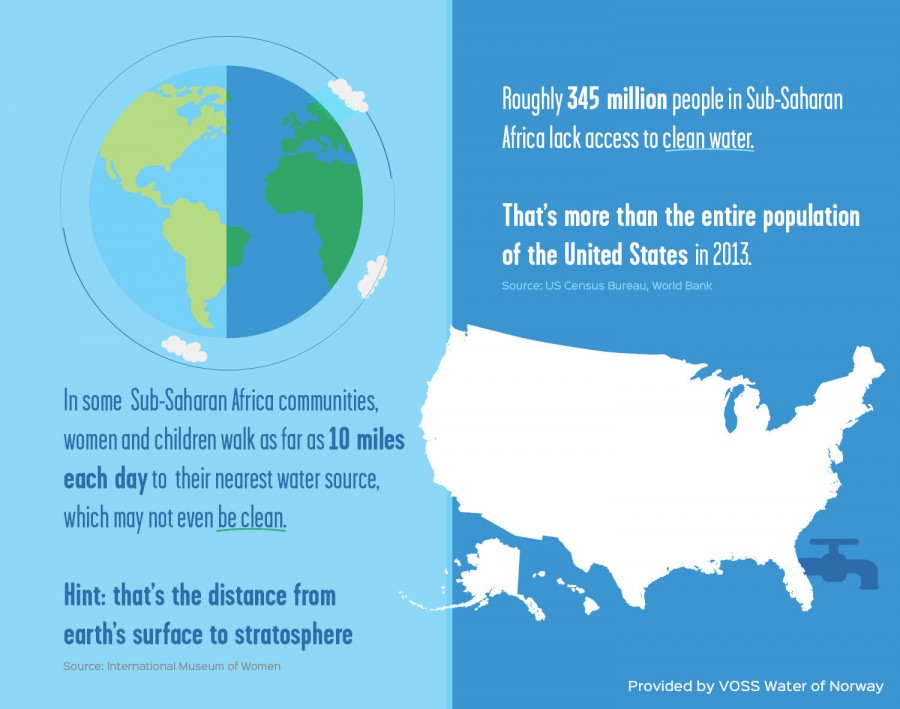 VOSS Water of Norwayhas long understood the challenges faced by communities with little or no access to clean water. To address this issue, VOSS created Voss Foundation, which exclusively addresses the availability of clean water, sanitation and hygiene in Sub-Saharan Africa.
Under the umbrella program, 31 Days to Make a Difference, VOSS will work with Voss Foundation and sponsor a contest, One Well at a Time.
Consumers can share their understanding, vision and passion for this underserved region for the chance to win an all-expense paid adventure to Sub-Saharan Africa and to dedicate a new Voss Foundation water project in the Kingdom of Swaziland.
For an opportunity to win a trip to meet members of the community, learn about their local culture and traditions while attending the ritual naming ceremony, please visit: http://www.vossfoundation.org/onewellatatime.
Starting March 22nd through May 22nd, entrants are invited to:
Submit photo with commentary
Or, create an original video
Or, choose a photo/fact from a posted assortment
Judges include Jewel, who, in addition to her music career, spearheads her charitable initiative, Project Clean Water, which aims to bring clean water to those in need around the world. Since 2009, Project Clean Water and Sir Richard Branson's Virgin United have partnered with Voss Foundation on the "Give A Drop" campaign. Plus, Kara Gerson, executive director of Voss Foundation, David Hessekiel, president and founder of the Cause Marketing Forum and Saran Kaba Jones, founder & executive director, FACE Africa will assist in the judging.
According to CMO Ken Gilbert, "It's important to understand the relationship VOSS has with Voss Foundation. It was created in 2008 with the sole intent to support it with funds unrelated to consumer purchases.  CEO Jack Belsito describes it perfectly by saying our support for the Foundation is unconditional."
"We are fortunate to have VOSS Water's support for our vital work in Sub-Saharan Africa.  Providing access to clean water, sanitation, and hygiene creates a ripple effect in a community, enabling people to improve their own lives," states Kara Gerson, executive director of Voss Foundation.