Photo: Art Streiber/CBS ©2015 CBS Broadcasting, Inc. All Rights Reserved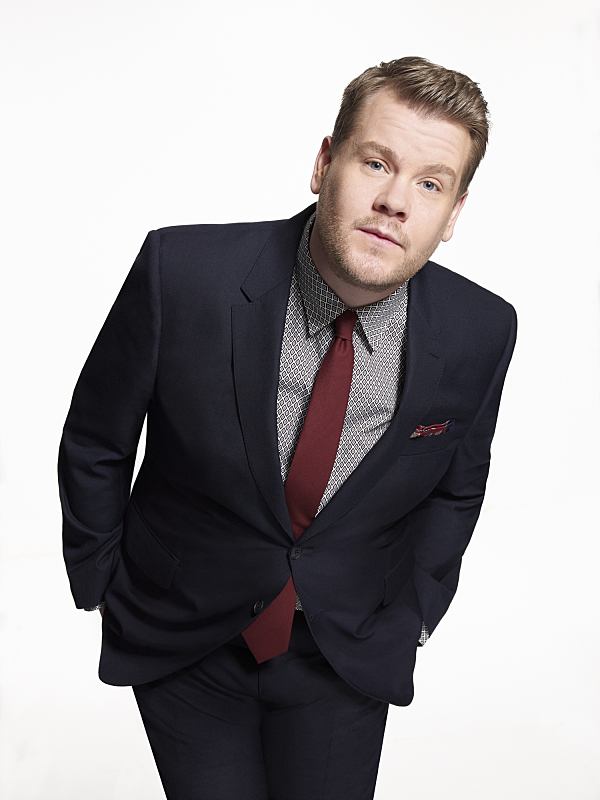 THE LATE LATE SHOW with JAMES CORDEN will feature guests that span the worlds of film, television and music during the first week of the series, which premieres Monday, March 23 (12:37-1:37 AM, ET/PT) on the CBS Television Network. Academy Award winner Tom Hanks and actress Mila Kunis will appear on the first episode.
 
During the first week, Corden will also chat with Will Ferrell, Kevin Hart and Chris Pine. In addition, the show will feature musical performances by soul singer Leon Bridges and indie rock band Modest Mouse.
Other upcoming guests on THE LATE LATE SHOW with JAMES CORDEN include athlete David Beckham, comedian Rob Corddry, music executive Simon Cowell, actress Courteney Cox, Emmy Award winner Jon Cryer, Emmy Award winner Claire Danes, Academy Award winner Michael Douglas, actor Jeff Goldblum, actor Mark Harmon, actor Thomas Lennon, actress Katharine McPhee, Emmy Award winner Megan Mullally, actor Matthew Perry, actress Freida Pinto, actress Aubrey Plaza, comedian Tig Notaro, chef Gordon Ramsay and actress Kerry Washington.
 
Upcoming musical performances include Echosmith, George Ezra, Noel Gallagher, OK Go, Olly Murs, The Ting Tings and Jessie Ware.
 
Guests on THE LATE LATE SHOW with JAMES CORDEN, March 23 – 25
 
Monday, March 23                 Actor Tom Hanks; actress Mila Kunis (n)
 
Tuesday, March 24                 Actor Chris Pine; musical performance by Modest Mouse (n)
 
Wednesday, March 25            Actor Kevin Hart; actor Will Ferrell; musical performance by Leon Bridges (n)
 
Thursday, March 26                Repeat/NCAA Men's Basketball Coverage Pre-emption
 
Friday, March 27                    Repeat/ NCAA Men's Basketball Coverage Pre-emption
 
THE LATE LATE SHOW with JAMES CORDEN will airs weeknights beginning March 23 (12:37-1:37 AM, ET/PT) following broadcasts of the LATE SHOW with DAVID LETTERMAN on CBS.
 
Facebook: https://www.facebook.com/latelateshowcbs