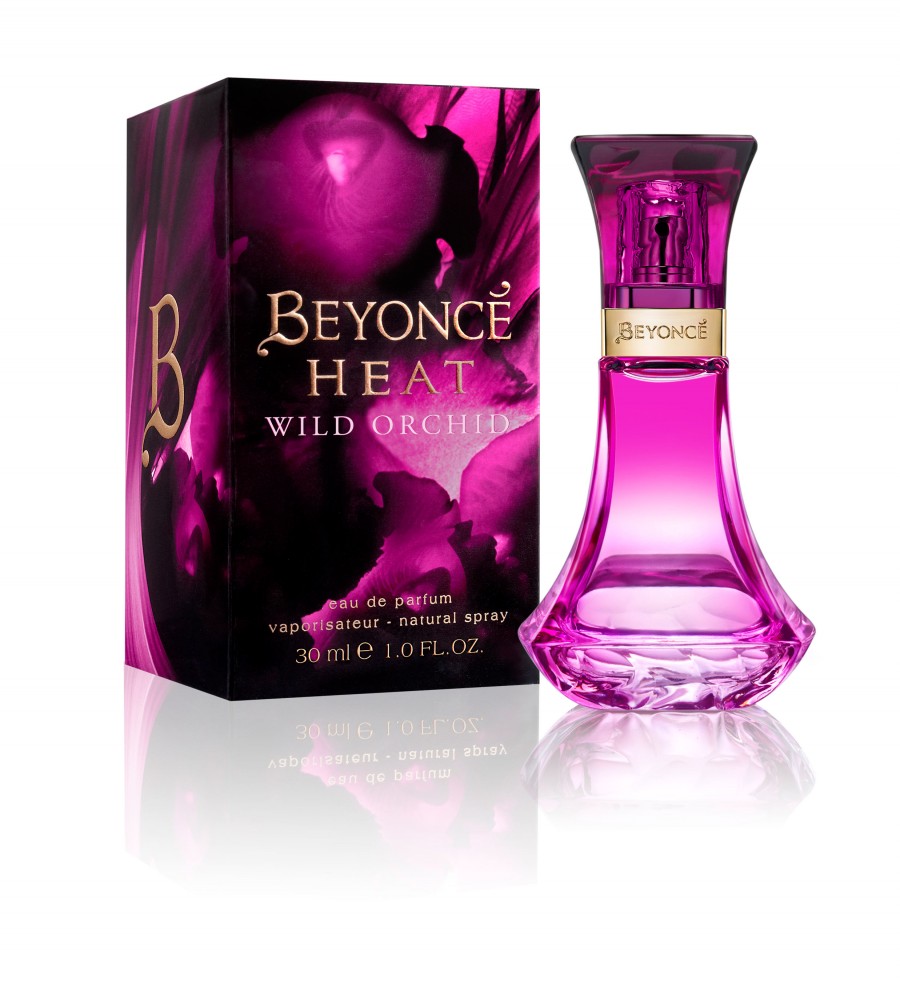 After the worldwide success of her best-selling fragrance Heat, which debuted in 2010, Beyoncé introduces her newest fragrance Heat Wild Orchid. Beyoncé Heat Wild Orchid is an enticing, mouth-watering fragrance that emits a fierce, feminine energy. Created in collaboration with Firmenich Perfumer Honorine Blanc, it both invites and intoxicates those who encounter it. At the heart of it all is the Butterfly Orchid, believed to have magical aphrodisiac qualities, which gives the scent its exotic signature. It is enveloped by an addictive mélange of fruits, florals and woods to create a captivating and memorable scent.
The fragrance opens with a tantalizing trio of Pomegranate, Coconut Water and Boysenberry giving the scent a sparkling allure. In the heart, a distinctive floral duo of Honeysuckle and Blooming Magnolia frame the Butterfly Orchid to create a brilliant and bold bouquet. The base showcases simmering, sexy notes of Blonde Woods, Skin Musks and Gilded Amber adding to its sensuality.
Top Notes: Pomegranate, Coconut Water, Boysenberry
Middle Notes: Butterfly Orchid, Honeysuckle, Blooming Magnolia
Bottom Notes: Blonde Woods, Skin Musks, Gilded Amber
THE CAMPAIGN
Beyoncé has once again collaborated with legendary photographer Michael Thompson to create a stunning print campaign that communicates the captivating message of Beyoncé Heat Wild Orchid. Beyoncé strikes a seductive pose in a sexy, beaded dress surrounded by Wild Orchids and flowing organza fabric.
THE COLLECTION
Eau de Parfum
100ml/3.4 oz.
$59
50ml/1.7 oz.
$49
30ml/1.0 oz.
$39
15ml/0.5 oz.
$20
Beyoncé Heat Wild Orchid will be available starting Spring 2015. It is the fifth fragrance in the award-winning Beyoncé Heat fragrance franchise.