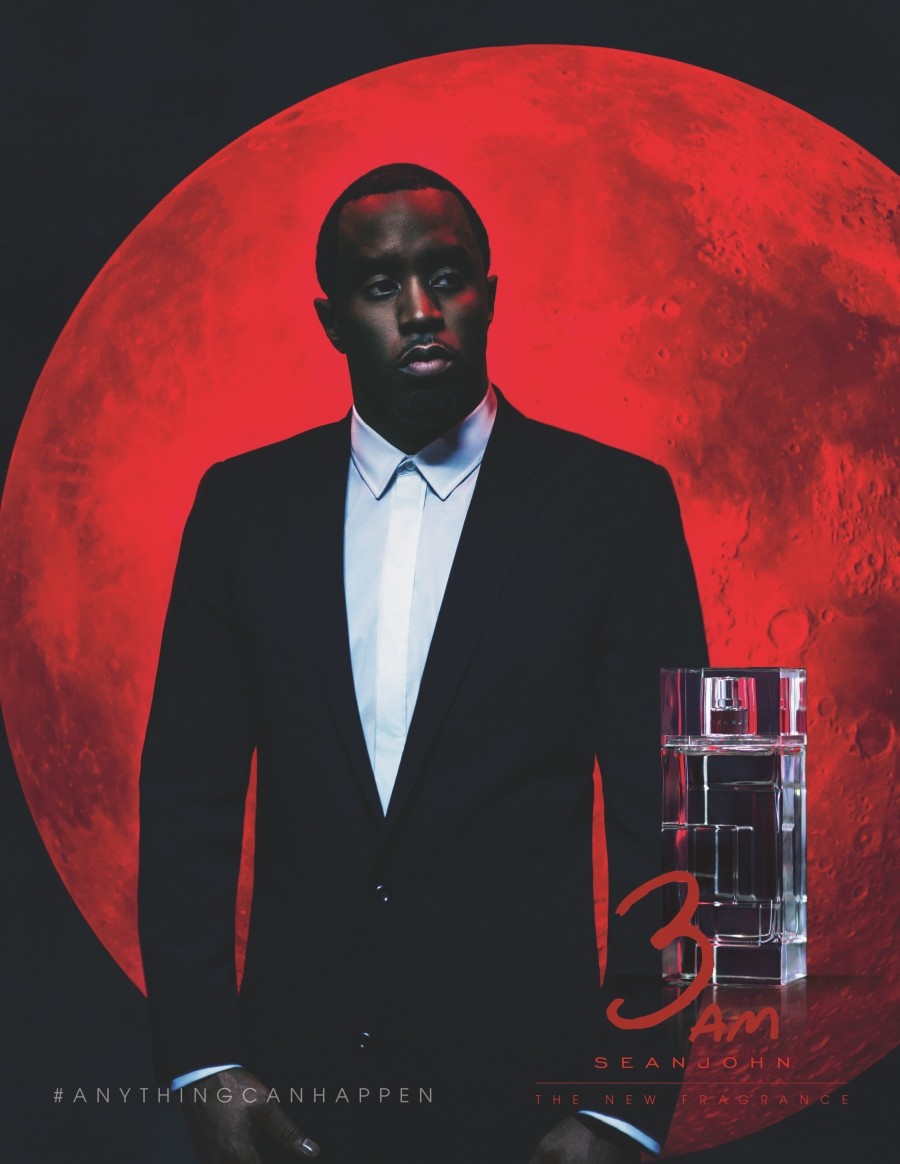 Sean "Diddy" Combs announces the launch this spring of his next and most highly anticipated new fragrance: 3AM. 3AM is a luxurious scent designed for those who take chances and live without regrets. 3AMis the moment when the world is most raw, and your emotions are the most real – the truth comes out. The fragrance begins forcefully with an exotic intensity, combining sensual fruits and the richness of precious woods that are captivatingly addictive.
Top notes of vibrant Bergamot and Mandarin blend with Cardamom in a wave of effervescent energy. The rich essence of Geranium and Fig Leaves is warmed by an intoxicating pulse of Orange Blossom that at the heart, crafts a smooth, provocative signature. Fresh Tonic Accord and Cool Skin nuances wrap the wearer in an undeniably sexy finish. The signature element of absolute freshness reinforces a sophisticated style that covers up the sins that come with the dawn.
Architecturally inspired, the bottle is translucent with a flash of red, designed as a luxe object of desire while incorporating sleek edges that evoke the city landscape. 3AM's presence is felt even before the scent escapes the packaging.
Combs says, "Fragrance is truly a passion of mine and I have always said that it is the finishing touch to anyone's outfit and mood. For my newest scent, 3AM, I have combined the most luxurious ingredients to create a fragrance that draws everyone close to you while washing away your sins. It has both sensual and fresh notes reminiscent of a night that you never want to end. 3AM is at once breathtaking, addictive, and slightly dangerous leaving even the most elegant men and women uninhibited."
3AM by Sean John Fragrances will debut the powerful scent in May 2015:  
$55 for 1.7 oz. Eau de Toilette  
$70 for 3.4 oz. Eau de Toilette