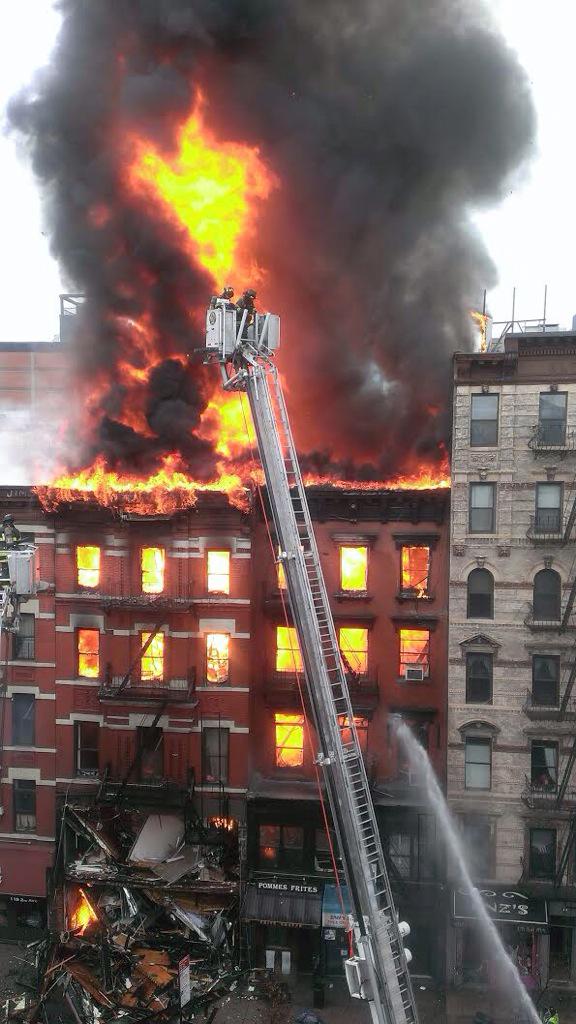 Photo: @mesh_mellow @ABC7NY
According to reports, an apartment building in the lower Eastside of New York City partially collapsed on Thursday after an explosion.
ABC7 News reports the blast occurred on Second Avenue at East 7th Street in the East Village around 3:15 p.m.
The FDNY arrived on the scene to find a sushi restaurant on the lower level collapsed in the five-story building. Flames began to spread to the neighboring building.
Although there are no confirmed injuries announced, fire officials said that at least six people were injured.
More people are believed to have been critically hurt.