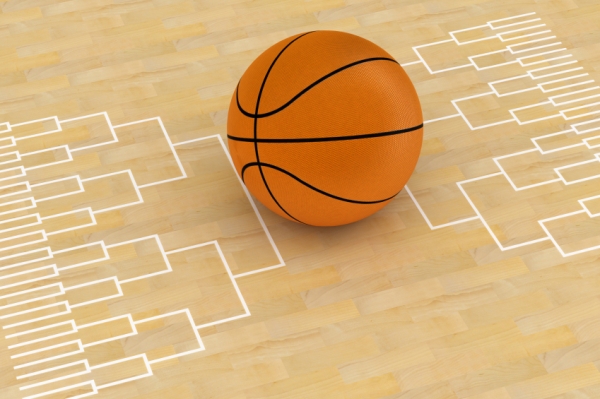 The 2015 NCAA National Tournament has been shortened from a field of sixty-eight to the eight best college programs of this year's crop. It gets tougher every round and only one team will come out on top. Who will it be?
Kentucky is off to the best start in college basketball history. At 37-0 they are three wins away from an unprecedented 40-0 season, and a place in the discussion of the greatest teams of all time. Their most recent win was possibly their most dominant. West Virginia spent the week talking trash in the media against the Wildcats. One player claimed they didn't play hard enough, another said they lived a charmed existence. The Wildcats let their game do the talking, manhandling the Mountaineers 78-39.
They advance to play Notre Dame in the finals of the Midwest Region. The Fighting Irish defeated the Wichita State Shockers in the Sweet Sixteen; thanks to a second half eruption led by Demetrius Jackson's 20 points. Their best lineups run small, which could either play to their advantage against the large-bodied Wildcats or lead to a similar fate as West Virginia.
The West Region went as it should have; one-seeded Wisconsin will play two-seeded Arizona. The Badgers spent most of their game against North Carolina trailing, but pushed ahead when it mattered most. The Wildcats defeated Xavier 68-60 in a back-and-forth affair. The two teams met in last year's West Region finals with Wisconsin winning in overtime 64-63, thanks to Frank Kaminsky's 28 points and 11 rebounds.
Mark Few has coached Gonzaga to prominence since taking over the program in 1999. They've won their conference every year in that span with the exception of 2012. Despite their dominance, they have yet to appear in a Final Four. They face a tough task in Duke–arguably college basketball's most storied program. The Blue Devils most recently knocked off fifth seeded Utah to make it to the South Region finals. Like the West Region, this matchup also features one and two-seeded teams.
The East region has been relatively messier than the other three regions. One-seeded Villanova fell to NC State and two-seeded Virginia lost to Michigan State in third round play. Seven-seeded Michigan State will play fourth-seeded Louisville in this regional final, the highest combined seedings of this year's tournament. Michigan's Tom Izzo and the Cardinal's Rick Pitino are two of the best coaches in collegiate basketball; viewers should be familiar to both teams despite their higher seedings.
By Kyle Edwards