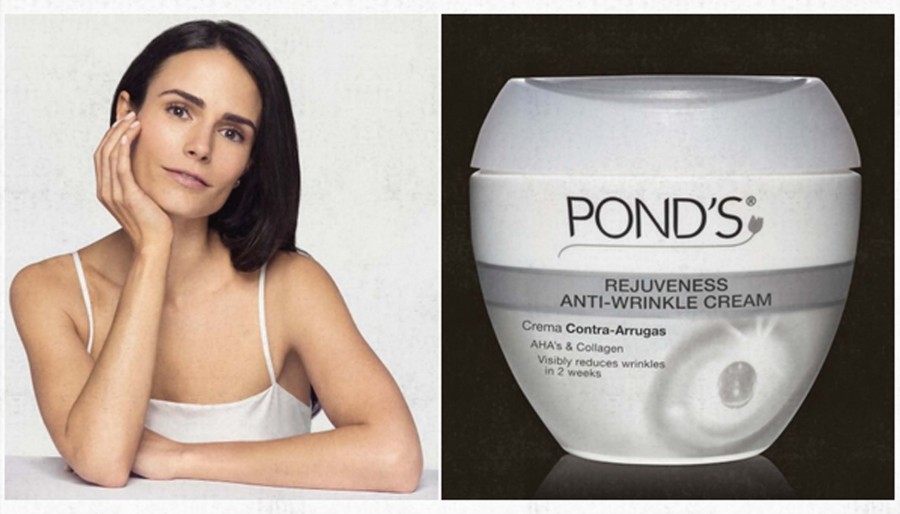 Can a two-week anti-wrinkle challenge really inspire a woman to change up her skincare routine?
Just ask actress and mom Jordana Brewster, who, acting on a tip from her own mom, Maria João, a former swimsuit model with enviable skin, recently banished her basic moisturizer in favor of one with anti-aging benefits. The result? A visible reduction in the appearance of wrinkles in two weeks for glowing skin that's ready for the spotlight.
The product – POND'S® Rejuveness Anti-Wrinkle Cream – quickly became Jordana's go-to, twice-a-day moisturizer to keep her skin looking beautiful for all occasions – from photo shoots and industry events to date nights out and playdates in.
As the new face of POND'S® U.S., Jordana is introducing Rejuveness Anti-Wrinkle Cream to a whole new generation of women looking to replace their standard facial moisturizer with a clinically-proven product that comes backed with the brand's rich heritage and 150 years of skincare expertise.
"My mom, who has beautiful skin, shared that she's been using POND'S® Rejuveness Anti-Wrinkle Cream for years. I decided to try it for two weeks and could not believe the visible difference it made," says Brewster. She continues, "I love how this cream is made with Alpha-Hydroxy Acids, Collagen and Vitamin E – it's very nourishing to my skin. My overall complexion, including the delicate skin around my eyes, has never looked so smooth, youthful and glowing."
Now a devotee of POND'S® Rejuveness Anti-Wrinkle Cream, Brewster is encouraging all women to try her trusted beauty secret by taking the POND'S® Rejuveness Two-Week Anti-Wrinkle Challenge and seeing the visible difference for themselves (more details on PONDS.com and PONDSEspanol.com).