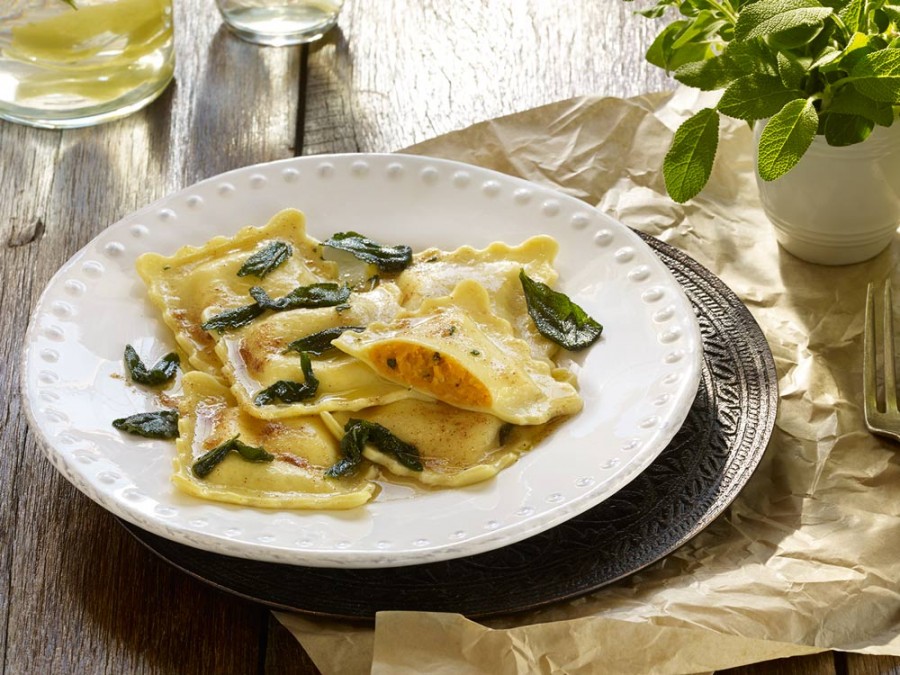 To foodies and people who love their pasta, March 20th marks an important national holiday celebrating the popular, tasty pillow-shaped pasta known as ravioli, which date back to the writings of Francesco di Marco, a merchant of Prato in the 14th century. In honor of National Ravioli Day, Three Bridges—the largest manufacturer of ravioli in the U.S.—is paying homage to the celebrated Italian dumplings as one of America's top three preferred pasta types.
Here are a few fun facts from Three Bridges that can help put this famed pocket of pasta into perspective:   
The name "ravioli" is derived from the old Italian word riavvolgere  (to wrap)
In the past, raviolis were just a fancy way to recycle leftovers, but today you'll find a variety of elegant fillings ranging from gourmet cheeses, butternut squash, kale & spinach, wild mushrooms, lobster, and chicken
The city of Cremona claims to have created ravioli, but

Genoa

also insists it comes from their dialect word for pasta, rabiole, which means "something of little value" and referred to the practice of poor sailors who stuffed leftovers into pasta to be eaten for another meal
Stuffed pasta dishes can be found in many cultures, and have been made for centuries:

China

has the wonton,

India

has its samosa and gujiya, and Jewish cuisine has kreplach
Serving ravioli with tomato based sauces didn't start until the 16th century when tomatoes were introduced to

Italy

from the New World
Three Bridges uses 4,000,000 pounds of vegetables per year in its raviolis
Three Bridges offers a variety of filled pasta, from its Five Cheese Ravioli and Gluten-Free Butternut Squash Ravioli, to its Superfood Spinach & Kale Ravioli and Mushroom Ravioli. Three Bridges is available at retail locations nationwide, including select Raley's, Albertson's, Safeway's and Target stores. For more information about Three Bridges' products, including recipes and "where to buy" details, please visit www.ThreeBridges.com.