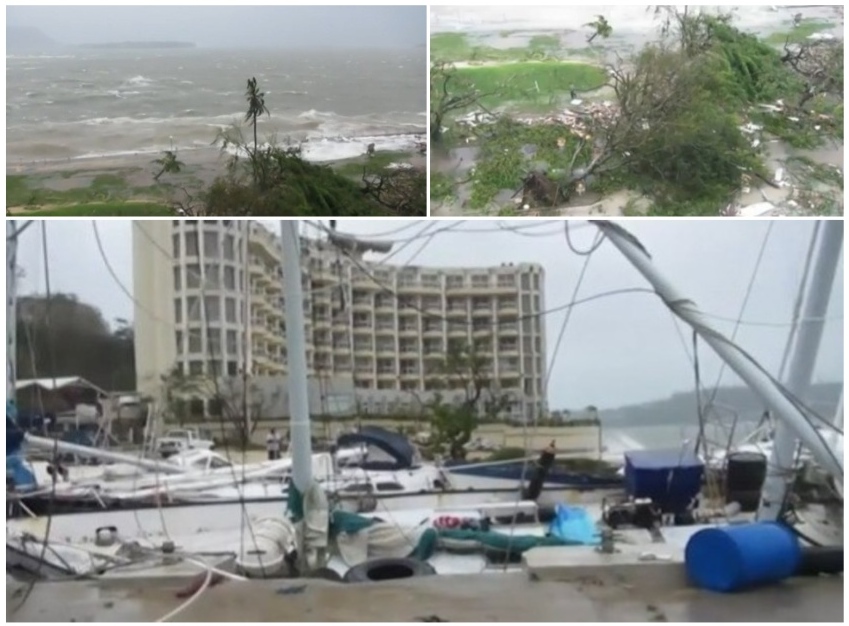 Photo Stills: AP video footage

Cyclone Pam, with winds as strong as 185mph tore through Vanuatu, a cluster of 83 islands over 1,000 miles northeast of Brisbane, Australia.

Although the number of deaths are unknown, reports suggested eight people dead and 30 injured. The number is sure to rise as aid workers strip through the destruction.
The Category 5 storm, which hit on Saturday, is said to be one of the Pacific Ocean's most powerful storms. Roofs were torn off homes, trees uprooted and boats swept from the waters.
According to UNICEF, an estimated 60,000 children are in need of humanitarian assistance. UNICEF staff are on the ground in Vanuatu working to assist families and children with their immediate needs.
If you would like to help the victims of the cyclone, please visit the Unicef website to learn how you can contribute:
https://www.unicefusa.org