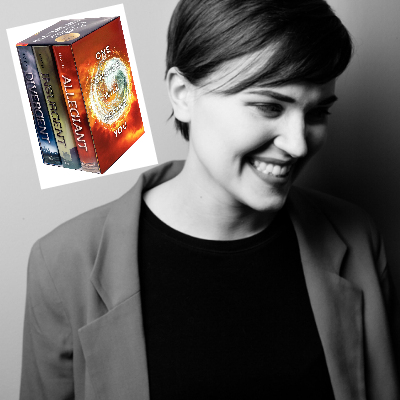 With "Insurgent," the next book adaptation installment to "Divergent," releasing in theaters next week, it's perfect time for HarperCollins Publishers to announce the acquisition of a two-book deal by international bestselling author Veronica Roth. Roth wrote the Divergent series. 
In the untitled first novel of a highly anticipated duology in the vein of Star Wars, Veronica Roth explores—with poise and poignancy—the story of a boy who forms an unlikely alliance with an enemy. Both desperate to escape their oppressive lives, they help each other attain what they most desire: for one, redemption, and the other, revenge. Roth commented, "I'm really enjoying working on this new series. I can't wait to share it with readers!"  
"I am tremendously excited for Veronica Roth's next project with HarperCollins," said Susan Katz, President of HarperCollins Children's Books. "We are incredibly proud to publish the work of such a bright, young writer and are eager to embark on this next adventure in her extraordinary career."
Katherine Tegen adds, "Veronica is one of the most talented authors I have ever worked with. Her brilliant prose captures the voice of a generation while appealing to readers of all ages. I am thrilled to be working with Veronica on this new series."
The first of Veronica Roth's upcoming young adult novels will publish in 2017, with the next novel to follow in 2018.

Veronica Roth is the #1 New York Times bestselling author of the DIVERGENT series, with over 32 million copies sold. Now a full-time writer, Ms. Roth and her husband call the Chicago area home. You can visit her online at veronicarothbooks.com and on Twitter @VeronicaRoth.