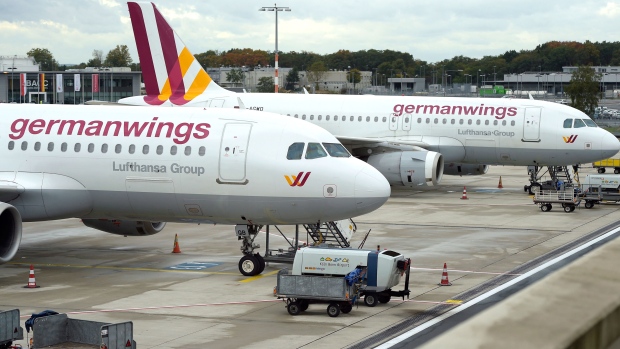 Photo: www.ctvnews.ca
*UPDATE: French investigators are working to recover recordings from the first black box found, which was discovered at the site of the crash. 
According to authorities, a German commercial jet carrying 150 people crashed on Tuesday in the terrain of the French Alps. The Germanwings Flight 9525 was traveling from Barcelona, Spain to Duesseldorf; a flight which was supposed to take two-hours. 
French President Francois Hollande said there aren't likely to be any survivors.
Currently the Lufthansa website states, "We must confirm to our deepest regret that Germanwings Flight 4U 9525 from Barcelona to Düsseldorf has suffered an accident over the French Alps. The flight was being operated with an Airbus A320 aircraft, and was carrying 144 passengers and six crew members. Lufthansa and Germanwings have established a telephone hotline. The toll-free 00800 11 33 55 77 number is available to all the families of the passengers involved for care and assistance. Everyone at Germanwings and Lufthansa is deeply shocked and saddened by these events. Our thoughts and prayers are with the families and friends of the passengers and crew members."
President Hollande said, "It's a tragedy on our soil… I want to express all my solidarity to the families of the victims of this air accident. This is a bereavement, a tragedy."