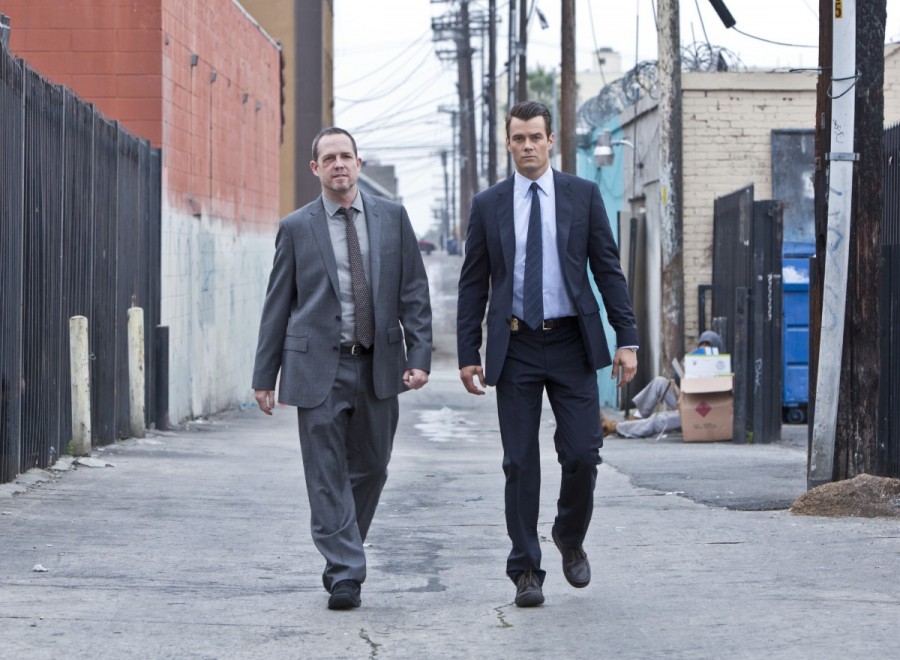 Photo: CBS, Battle Creek
Spring is almost here and that means new TV premieres! This weekend CBS premieres "Battle Creek," ABC premieres "Secrets & Lies" and Kevin Spacey is back in Netflix's "House of Cards." So mark your weekend calendars, because here's what you're watching:

Sunday, March 1st 10/9c
BATTLE CREEK stars Josh Duhamel and Dean Winters in a drama about two mismatched law enforcement officers whose polar opposite views of the world and crime-solving breed frustration, disdain, humor and possibly a grudging respect as they clean up the hardscrabble streets of Battle Creek, Mich. Det. Russ Agnew, a good but gruff, hard-boiled detective, has his world upended when strikingly handsome, charismatic Special Agent Milton Chamberlain opens an FBI field office at the police station and chooses Russ to be his partner. Milt's polished sophistication and access to unlimited state-of-the-art equipment is impressive to his new co-workers in the absurdly underfunded department. As Russ and Milt work long hours together in the economically distressed city of Battle Creek, the question is: will it be Milt's charm and endless supply of high-end resources or Russ's old-fashioned cynicism, guile and deception that prove to be the keys to catching the bad guys in his beloved hometown? Janet McTeer, Kal Penn, Edward Fordham, Jr. and Aubrey Dollar also star.
Sunday, March 1st 9/8c (two hour premiere)

Secrets & Lies. Ben Crawford (Ryan Phillippe) is about to go from Good Samaritan to murder suspect after he discovers the body of his neighbor's young son, Tom Murphy, in the woods. Even as Detective Andrea Cornell (Juliette Lewis) digs for the truth in her investigation and pegs Ben as a "person of interest," the case unfolds from Ben's perspective — whether he is guilty or not. In trying to clear his name, it is Ben who peels back the layers of these suburbanites' lives in their quiet cul de sac, revealing their dirty little deceptions and all-too-crowded closets overflowing with skeletons.