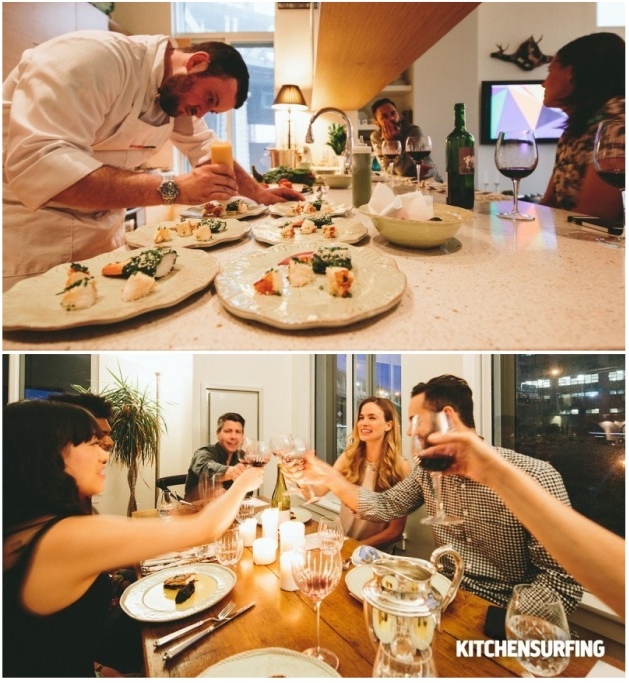 What if you want to skip the red and pink confetti this Valentine's Day? All of those prix-fixe menus with balloons and countless other couples. It can be a headache. The answer to your dining out version of dining-in is… Kitchensurfing.
Kitchensurfing is an online service that delivers the experience and convenience of a personal chef in your own home. Consumers can now enter online for a chance to win a free Valentine's Day dinner and, the more times you share it, the more times you're entered!
The Valentine's Dinner menus are $300 for a couple and are available the entire weekend starting Thursday, February 12 through Sunday, February 15th.
Check out their menu: https://www.kitchensurfing.com/los-angeles/valentinesday?source=stage
Don't worry single ladies and gents, Kitchensurfing has a classic service for larger parties looking to avoid the usual Valentine's Day scene starting at $40 per person.