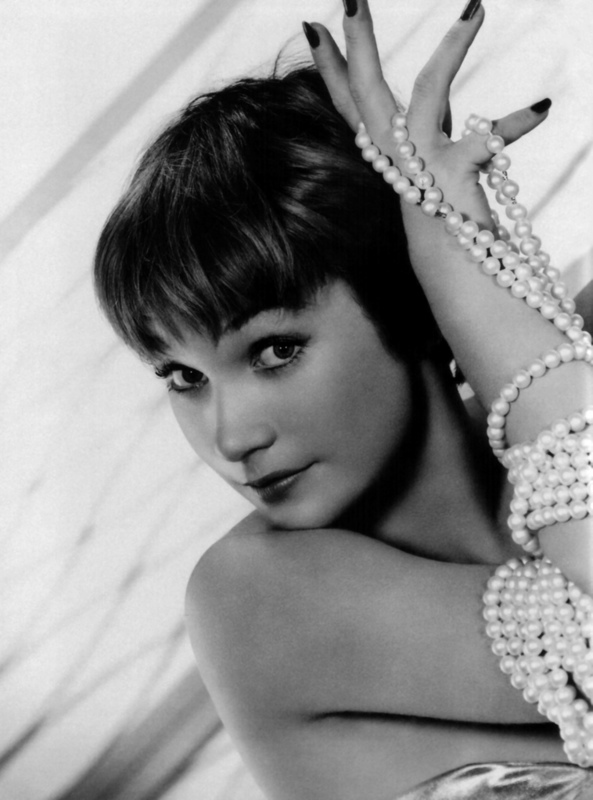 Turner Classic Movies (TCM) continues to add screen legends and beloved titles to its most star-studded festival lineup yet. The festival will pay tribute to Academy Award®-winning actress Shirley MacLaine with a pair of screenings and an in-depth interview during the 2015 TCM Classic Film Festival, set to take place March 26-29 in Hollywood. The roster is also expanding to include a salute to actor Henry Fonda by his son and two-time Oscar® nominee Peter Fonda; appearances by Emmy® and Tony Award® winner Robert Morse and Golden Globe® nominee George Lazenby; and a panel discussion with three people whose real lives and experiences have been depicted on film, including Tony Mendez (Argo – 2012), Aron Ralston (127 Hours – 2010) and Mark Schultz (Foxcatcher – 2014).
TCM will welcome Shirley MacLaine for an extensive celebration of her 60th anniversary as a film actress. The legendary star will be on hand for screenings of two acclaimed and groundbreaking films: Billy Wilder's The Apartment (1960), which earned her an Oscar nomination for Best Actress, and William Wyler's The Children's Hour (1961), for which she received a Golden Globe nomination for Best Actress in a Motion Picture – Drama. MacLaine will also participate in an in-depth conversation about her storied career in Club TCM, the central gathering point for festival passholders at the Hollywood Roosevelt Hotel.
Actor and filmmaker Peter Fonda will mark the 100th anniversary of Henry Fonda's birth with a special three-part tribute, He will join bestselling author and critic Scott Eyman (John Wayne: The Life and Legend, Print the Legend: The Life and Times of John Ford) in Club TCM to discuss the senior Fonda's character, style, career and very unexpected antic humor from the standpoint of a loving son who himself became a symbol for a generation. Fonda will also introduce screenings of two John Ford classics starring Henry Fonda: Young Mr. Lincoln (1939) and My Darling Clementine (1946).
Stage, television and film actor Robert Morse will be at the festival to present a screening of Tony Richardson's The Loved One (1965), the outrageously hilarious satire based on Evelyn Waugh's novel about Hollywood and the funeral business.
Australian actor George Lazenby will introduce a screening of the action-packed thriller On Her Majesty's Secret Service (1969), in which he plays one of the most popular and enduring roles in movie history, James Bond.
One of the more remarkable events set to take place at Club TCM this year will be "A Surreal Existence: My Life as Portrayed in Film," a panel discussion featuring three extraordinary people whose real-life stories have been depicted in recent high-profile movies. The panel will include special guests:
Tony Mendez, whose daring mission to save a group of Americans trapped in Iran served as the basis for the Oscar-winning Best Picture Argo (2012)
Aron Ralston, whose harrowing ordeal of being trapped in a desert canyon was brought to the screen in Danny Boyle's127 Hours (2010)
Mark Schultz, the Olympic wrestler whose entanglements with multimillionaire John du Pont were dramatized in Bennett Miller's Foxcatcher (2014)
Mendez, Ralston and Schultz will give firsthand accounts of their "Hollywood" experience working with filmmakers, from the excitement of casting to the surprises of creative license. They will also cover what's fact and what's fiction, and how their lives have been impacted by their on-screen portrayals.
Previously announced events and appearances for the 2015 TCM Classic Film Festival include the 50th Anniversary opening night gala presentation of The Sound of Music (1965) with Julie Andrews and Christopher Plummer in attendance, as well as extended conversations with legendary stars Sophia Loren, who will be interviewed by Robert Osborne and participate in a screening of Marriage Italian Style (1964), and Dustin Hoffman, who will sit down with Alec Baldwin after a screening of Lenny (1974). Also featured, Spike Lee will present a screening of Malcolm X (1992); Captain James Lovell will be on hand for the 20th Anniversary world premiere restoration of Apollo 13 (1995); and legendary entertainer Ann-Margret will appear at a screening of The Cincinnati Kid (1973).