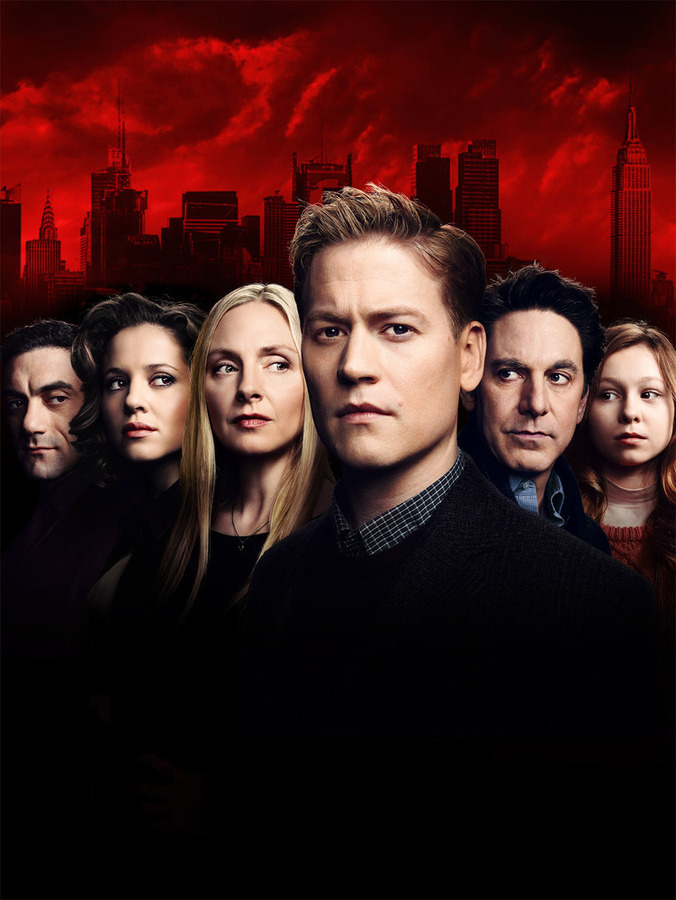 "
Allegiance
" premieres Thursday February 5 on NBC (10-11 p.m. ET). The spy thriller revolves around the O'Connor family and their son, Alex (Gavin Stenhouse), a young idealistic CIA analyst specializing in Russian affairs. Unbeknownst to him, both of his parents and his sister are part of a dormant Russian sleeper cell that has just been reactivated.  
Years ago, Russian-born Katya (Hope Davis) was tasked by the KGB to recruit American businessman Mark O'Connor (Scott Cohen) as a spy, and the two fell in love. A deal was struck: As long as Katya remained an asset for Russia, she would be allowed to marry Mark and move to America. After years in America building a happy life and without word from Moscow, they thought they had escaped. Now it seems that the new Mother Russia has one more mission — turning Alex into a spy. The SVR has re-enlisted the entire family into service as they plan a terrorist operation inside the U.S. border that will bring America to its knees. For these anguished parents, the choice is clear: betray their country… or risk their family.
The series also stars Margarita Levieva (Natalie O'Connor), Morgan Spector (Victor Dobrynin), Kenneth Choi (Sam Luttrell), and Alex Peters (Sarah O'Connor).
Based on an Israeli format, "Allegiance" is a production of Universal Television, Keshet Media and Yes! and comes from executive producer, showrunner and producing director George Nolfi ("The Adjustment Bureau") and executive producers Avi Nir, John Glenn, Rashad Raisani, Ron Leshem, Amit Cohen, Giyora Yahalom and Yona Wisenthal.