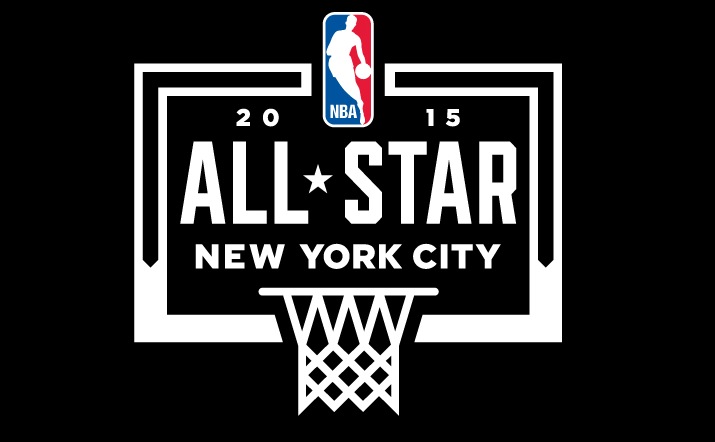 The NBA's All Star Weekend is set to take center stage this weekend in New York City. Entering its intermission, the 2014-2015 NBA season has been full of pleasant surprises and a few disappointments thus far.
The lead narratives heading into the year revolved around many of the same faces as the season before. LeBron James left the Miami Heat for the Cleveland Cavaliers, but the media circus has remained the same. For sure; the San Antonio Spurs were going to be good — like every year — and Kevin Durant was going to dominate — like he does every night.
Conversely, and to everyone's surprise, the Atlanta Hawks have been the talk of the league. After a slow 7-6 start, the Hawks won 33 of 35 games including a 19-game winning streak and a perfect record in January. Utilizing masterful ball movement and a balanced attack, Atlanta left Eastern and Western Conference teams alike in the smoldering rubble of their collective dominance.
Despite their success, Atlanta has failed to launch a Most Valuable Player campaign for any of their players. This is due in large part to their team-oriented style. The annual discussion of the league's MVP hasn't even included the usual suspects of James and Durant. Unlike years past, the trophy appears to be up for grabs. The three leading candidates at All-Star break are Stephen Curry (Golden State Warriors), James Harden (Houston Rockets), and Anthony Davis (New Orleans Pelicans).
A winner of four MVP trophies in his illustrious career, James has faced a new challenge this season in his return to Cleveland. He left his Miami trio of Dwyane Wade and Chris Bosh for the younger nucleus of Kyrie Irving and Kevin Love. While proven NBA players, Irving and Love have appeared in as many playoff games as the Cavaliers have won titles: zero. After several trades and public growing pains, the Cavaliers have won 14 of 16 games and head into the All-Star break as the fourth seed in the Eastern Conference playoff race. But history has taught us to never dismiss any team that features James.
The New York Knicks and Los Angeles Lakers, two teams that used to be regulars in their conference's respective playoff hunts, are all but guaranteed not to be playing into late-April. All their fans have to look forward to is a high draft pick in the NBA Draft.
The All Star festivities kick-off tonight with the Celebrity All-Star game followed by the Rookie-Sophomore Challenge. Saturday night will feature the skills showcase of the Three-point Shootout and the Slam Dunk competition. The weekend wraps up with the All-Star Game on Sunday night. Watch all the events on ESPN and TNT.
Eastern Conference All Stars
Carmelo Anthony – New York Knicks
LeBron James – Cleveland Cavaliers
Pau Gasol – Chicago Bulls
John Wall – Washington Wizards
Kyle Lowry – Toronto Raptors
Chris Bosh – Miami Heat
Jimmy Butler – Chicago Bulls
Al Horford – Atlanta Hawks
Kyrie Irving – Cleveland Cavaliers
Paul Millsap – Atlanta Hawks
Jeff Teague – Atlanta Hawks
Western Conference All Stars
Blake Griffin – Los Angeles Clippers
Marc Gasol – Memphis Grizzlies
Stephen Curry – Golden State Warriors
LaMarcus Aldridge – Portland Trailblazers
DeMarcus Cousins – Sacramento Kings
Tim Duncan – San Antonio Spurs
Kevin Durant – Oklahoma City Thunder
James Harden – Houston Rockets
Damian Lillard – Portland Trailblazers
Dirk Nowitzki – Dallas Mavericks
Chris Paul – Los Angeles Clippers
Klay Thompson – Golden State Warriors
Russell Westbrook – Oklahoma City Thunder
By Kyle Edwards