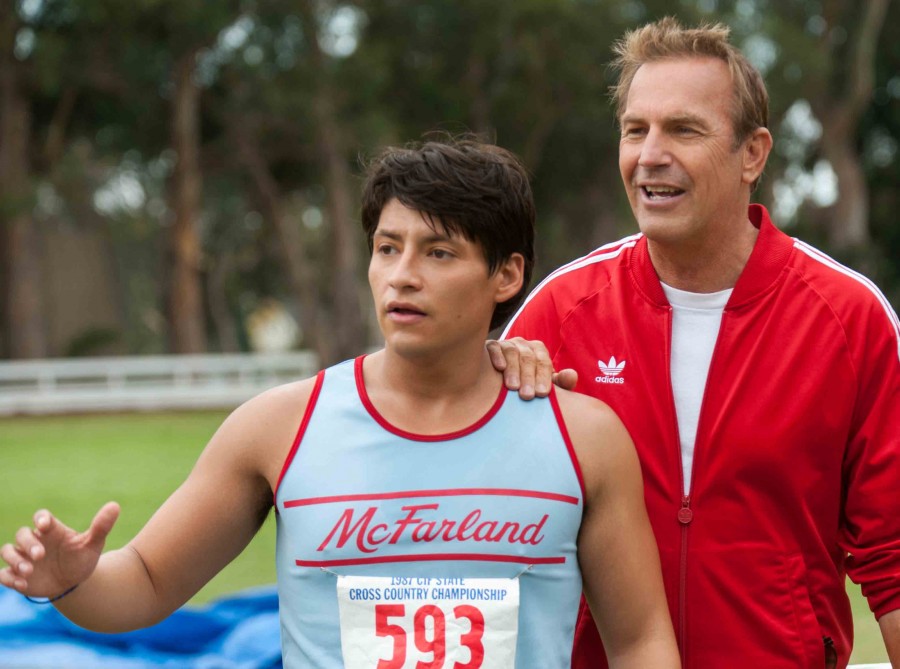 Photos: Disney
A passionate coach leads a scrappy group of Latino high schoolers to cross-country glory in "McFarland, USA," an inspirational sports drama starring Kevin Costner, Maria Bello and Morgan Saylor ("Homeland").
Coming straight off the Disney sports film factory line, this feel-good true story manages to rise above its cookie-cutter formula thanks to the competent direction of New Zealander Niki Caro ("Whale Rider"). With a poignant screenplay that nicely balances the sports and fish-out-of-water storylines, and striking cinematography that captures the setting's picturesque beauty, "McFarland" succeeds as both a stirring sports film and a welcome window into an underrepresented culture. Add to the equation some sturdy performances from a cast of veterans and nonprofessionals, and this predictable but satisfying underdog tale might have enough steam to win this weekend's box office race.
"McFarland, USA" begins not in the Central California Valley town of the title, but in Boise, Idaho circa 1987. When we first meet journeyman Jim White (Kevin Costner), he's a frustrated high school football coach at wits' end with his latest squad of slackers. During halftime of a particularly brutal thrashing, Jim loses his temper and throws a cleat at a player's head, thus bringing his career in Boise to an unceremonious end.
Given his checkered history and lack of options, Jim is forced to take an assistant coaching position at a high school in McFarland, a small agricultural town in California's San Joaquin Valley. Known as "The Fruit Bowl of California," this largely Hispanic community gives a major culture shock to Jim and his suburban family, including wife Cheryl (Maria Bello) and daughters Julie (Morgan Saylor) and Jamie (Elsie Fisher). However, the White's initial reluctance towards McFarland is quickly brought to rest when they become acquainted with the friendly townspeople, who welcome them with open arms.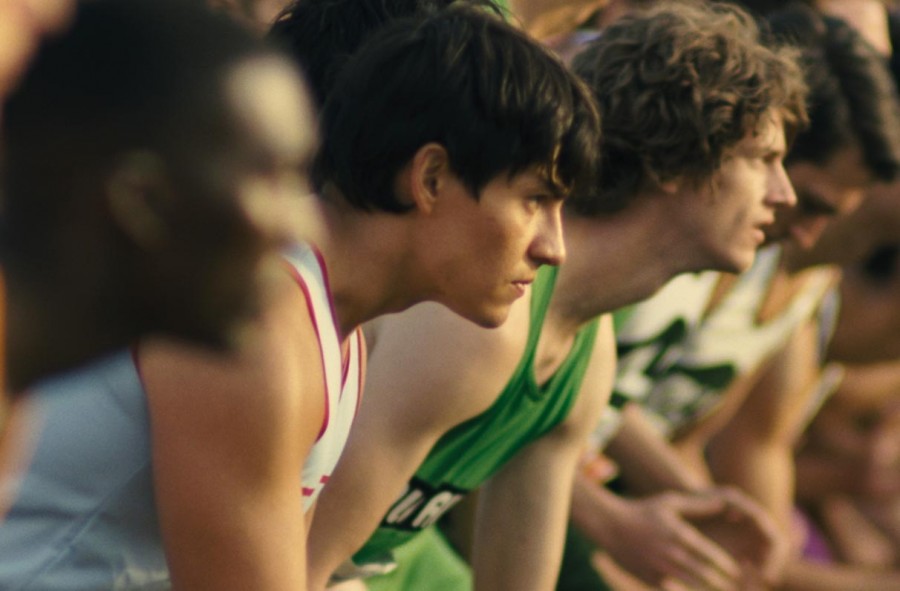 Reduced to playing second fiddle to the dopey head coach (Chris Ellis) of a limitedly talented team, Jim's new gig gets off to a rocky start. It isn't until he takes over as head coach that Jim starts to realize his students' athletic potential, though not as football players. Impressed by their speed and tireless work ethic, Jim sets out to transform his students from hopeless football players to a championship track team. In the process of leading this ragtag group of runners to the state finals, Jim and his family overcome their prejudices and find in McFarland something that has long eluded them: a place to call home.  
In her previous films, "Whale Rider" and "North Country," director Niki Caro has exhibited a knack for realism, creating portraits of far-flung cultures so vivid and intimate they feel like the work of an insider. With her latest film, she spent months of preparation immersing herself in McFarland's cross-country and agricultural worlds, and her dedication to authenticity reverberates through every frame. Working with acclaimed cinematographer Adam Arkapaw (he's responsible for the much-discussed six-minute tracking shot in HBO's "True Detective"), Caro's images not only capture the grace and understated beauty of the lush setting and its inhabitants, but of the sport of cross-country running as well.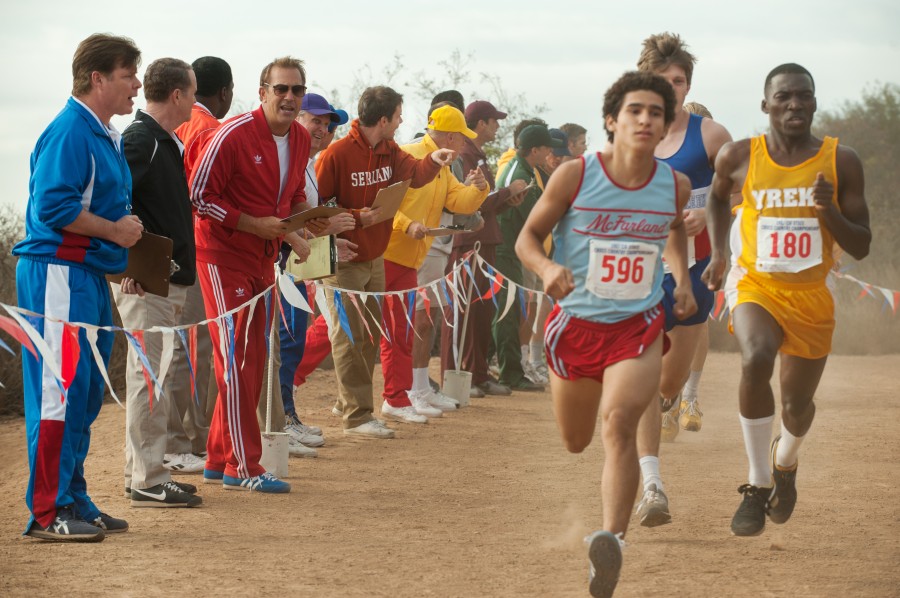 As demonstrated in films like "Tin Cup," "Field of Dreams," and "Bull Durham," Kevin Costner was genetically engineered to play the sort of charming but flawed protagonist found at the center of most sports films. Although the role isn't exactly groundbreaking material, Costner once again gives a reliably strong performance, deploying his winning mixture of heart, humor and working class wisdom that has made him a Hollywood mainstay for over thirty years.
Less memorable are the largely one-note supporting roles, which, with the exception of Morgan Saylor as Jim's adolescent daughter and Carlos Platt as the team's track star, are brimming with stereotypes. Still, the cross-country kids, many of whom are nonprofessional actors, are a likable group who bring a lot of levity to the occasionally melodramatic proceedings.
On the whole, "McFarland, USA" is family-friendly fare best suited to those with a soft spot for schmaltzy sports flicks.
By Lucas Mirabella
Running Time: 128 minutes
Rated PG for thematic material, some violence and language.