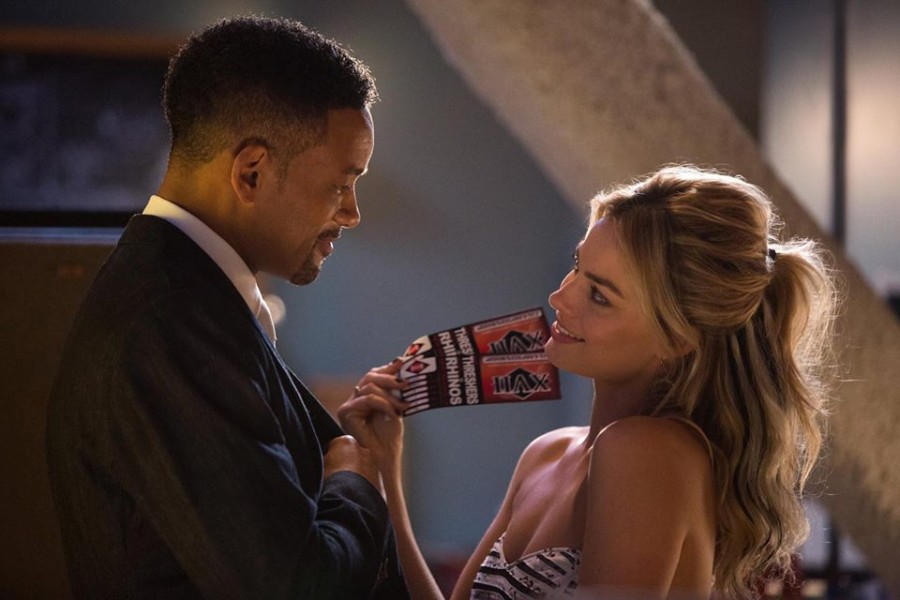 Photos: Warner Bros Pictures
Back from a much-needed vacation after starring alongside his son Jaden in the critically panned "After Earth," Will Smith makes a welcome return to the big screen in "Focus," a romantic action comedy co-starring Margot Robbie ("Wolf of Wall Street"). 
Written and directed by John Requa and Glenn Ficarra, the crafty filmmaking team behind  "I Love You Phillip Morris" and "Crazy, Stupid, Love," this latest mash-up of the romantic comedy and crime action genres is a sporadically silly but coolly crafted and wholly enjoyable popcorn flick. If you can suspend your disbelief and look beyond some of the story's implausibilities, "Focus" will strike you as a smooth cinematic experience suitable for the date crowd and action fans alike. With a witty screenplay full of clever twists and quotable dialogue, alongside standout performances highlighted by Smith's swagger-filled antics and Robbie's sizzling screen presence, this crowd-pleaser should pull off a big heist at the box office this weekend.
In "Focus," Smith plays Nicky Spurgeon, a charming con man whose wide-ranging talents in the art of the hustle have been handed down through three generations. One of Nick's many assets is his keen understanding of human behavior, so when the gorgeous Jess (Margot Robbie) lures him back to her hotel room one night, he can see her scam coming from a mile away. Smitten with her killer looks and novice skills, Nicky takes Jess under his wing, showing her the ropes and giving her some lessons in Pickpocketing 101.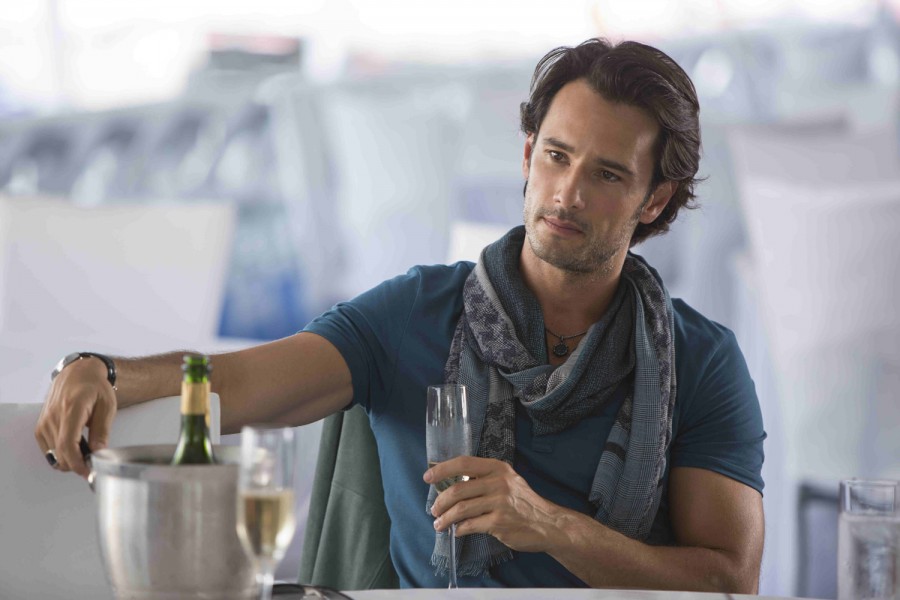 Wanting to prove her talents, Jess follows Nicky to New Orleans to join his team of world-class con artists who are in town to capitalize on the always-lucrative Super bowl crowd. Even though they make out like bandits from their trip down south, culminating in an ingenious gambling scheme at the Superdome, Nicky immediately cuts ties with Jess when the job is through, telling her she was just a pawn in the game.
Cut to three years later, the action has moved to Buenos Aires, where Nicky is putting the finishing touches on his latest scam, which involves stealing the secret formula of a fabulously wealthy racecar owner (Rodrigo Santoro). Everything is going according to plan until Jess shows up with her sights set on the same score. As the duo rekindle their quasi-romance, the plot thickens to such a dizzying degree it becomes difficult to distinguish who's the con artist, and who's being conned.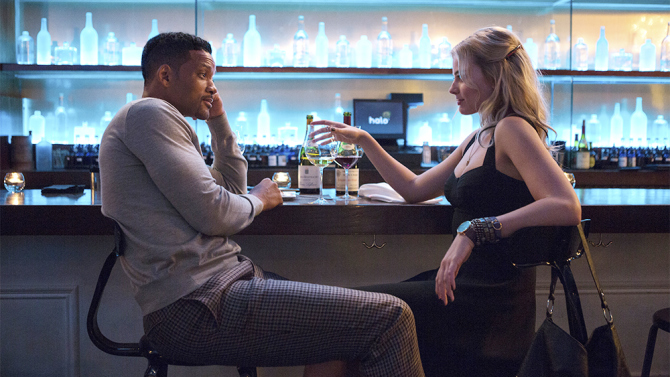 More successful as a crime action film than a rom-com, "Focus" is at its most captivating when it invites audiences behind the scenes of the double dealing, functioning as a veritable hustler's handbook. From the impeccably choreographed pickpocketing scenes to the action-filled climax set among the Argentinian elite, this superbly stylized film from John Requa and Glen Ficarra keeps audiences on their toes throughout its sharp 104 minutes. The film falters somewhat when it focuses on the unconvincing romance between Nicky and Jess, but the actors' chemistry serves as a sufficient sleight-of-hand to this shortcoming.
In a role that fits him as perfectly as the tailored suits his character sports, Will Smith is back in smooth operator mode as the consummate swindler at the story's center. No, he doesn't go all method and delve deep into his shady character's inner psyche, but the charisma he brings to the table is enough for the performance to hit the sweet spot.  As for his partner in crime, if it wasn't already clear from her breakout role as Leonardo DiCaprio's wife in "Wolf of Wall Street," Margot Robbie's performance here serves as further evidence that this Aussie is well on her way to bonafide stardom. Memorable supporting players include Gerald McRaney ("House of Cards") as the racecar billionaire's crotchety associate, and Adrian Martinez ("The Secret Life of Walter Mitty") as a fellow con man whose slobbish exterior belies his technical wizardry.  
By Lucas Mirabella
Running Time: 104 Minutes
Rated R for language, some sexual content and brief violence