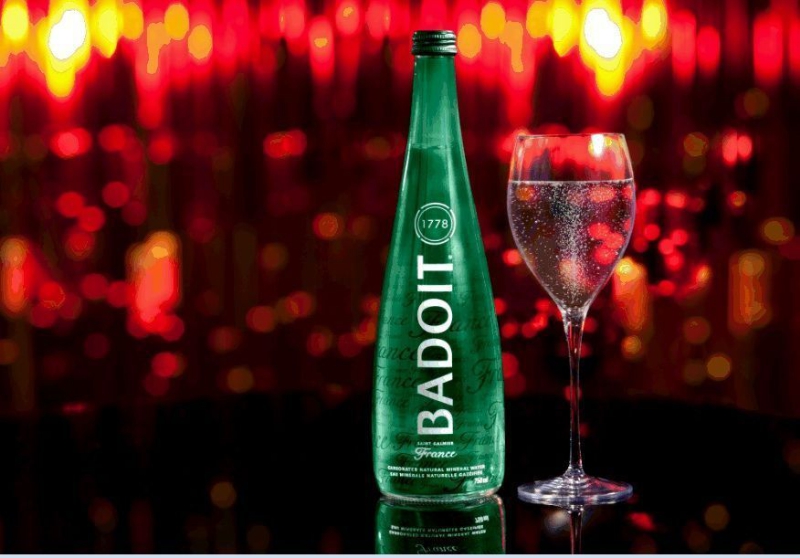 BADOIT  a sparkling natural mineral water from France, has announced its partnership with international wine advocate and critic Robert Parker Jr. The partnership will initially support the London launch of 'Matter of Taste,' an exclusive wine tasting for www.RobertParker.com members and guests at the UK leg of Robert Parker's Grand World Tour, which will include a 'Gala Hedonist's Dinner' and 'A Taste of Greatness Masterclass' this February as well as several other events across the globe this year.
A long-standing advocate of BADOIT, Robert Parker Jr has long championed the sparkling natural mineral water. Speaking about the partnership Robert Parker Jr said: "I have been drinking BADOIT with my wine for almost 10 years now. It is the perfect accompaniment to the fine wines I drink as the bubbles naturally highlight the unique flavours in wine."
The partnership further cements BADOIT's position in the world of fine food and wines. BADOIT already has a long-standing relationship with Michelin starred chef, Thierry Marx who cooks with the water.
BADOIT sparkling natural mineral water is renowned for its unique delicate taste enhanced by its fine bubbles. BADOIT emerges naturally at its spring in the town of Saint-Galmier, in the Loire region of Southern France. For over 60 years BADOIT has been praised as the perfect pairing to fine dining in France and now across the world. BADOIT's principal of Art de Vivre embodies a French mindset – making the most of every moment with a certain touch of je ne sais quoi.
The unique bubbles of BADOIT called for a perfect plain mineral water partner, to satisfy all palates. Evian is this unique companion, recommended by Chefs and Sommeliers worldwide for its Alpine purity and perfect balance in minerals as it goes through a 15 year-long journey in the Heart of the French Alps. A French premium duo for an exceptional fine dining experience for the food and wine aficionados' tables.