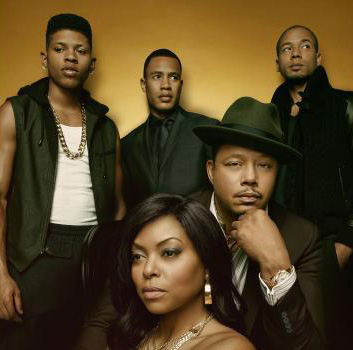 FOX packs plenty of attitude and drama in the pilot of "EMPIRE," the network's latest series, premiering Wednesday January 7th at 9/8c.
Directed by Lee Daniels ("The Butler) and written by Danny Strong, the award-winning creative team does not hold back. Family tension, prison, murder, back-stabbing… everything you might expect in a season finale of a melodrama takes place within the first episode.
The series follows LUCIOUS LYON (Terrence Howard), the head of a hip-hop music empire whose reign has been unchallenged for years. But all that changes when he learns he has a disease and must choose one of his three sons to take over: ANDRE (Trai Bryers), JAMAL (Jussie Smollett) or HAKEEM (Bryshere Gray). Complicating matters is their mother and Lucious' ex-wife, COOKIE (Taraji P. Henson), who emerges from prison to claim her share.
The story moves quickly, weaving through flashbacks which narrate the past struggles of the show's main characters. The series' true attraction rests in the performances, both musical and theatrical. Like "Nashville," "EMPIRE's" original music could draw TV audiences with the show's catchy beats and melodies.
Daniels brings back Howard, whom he worked with on "Lee Daniels' The Butler," as well as Gabourey Sidibe from "Precious." The reason to watch: Howard and Henson. For the most part, the two standout actors carry the show.
By Pamela Price