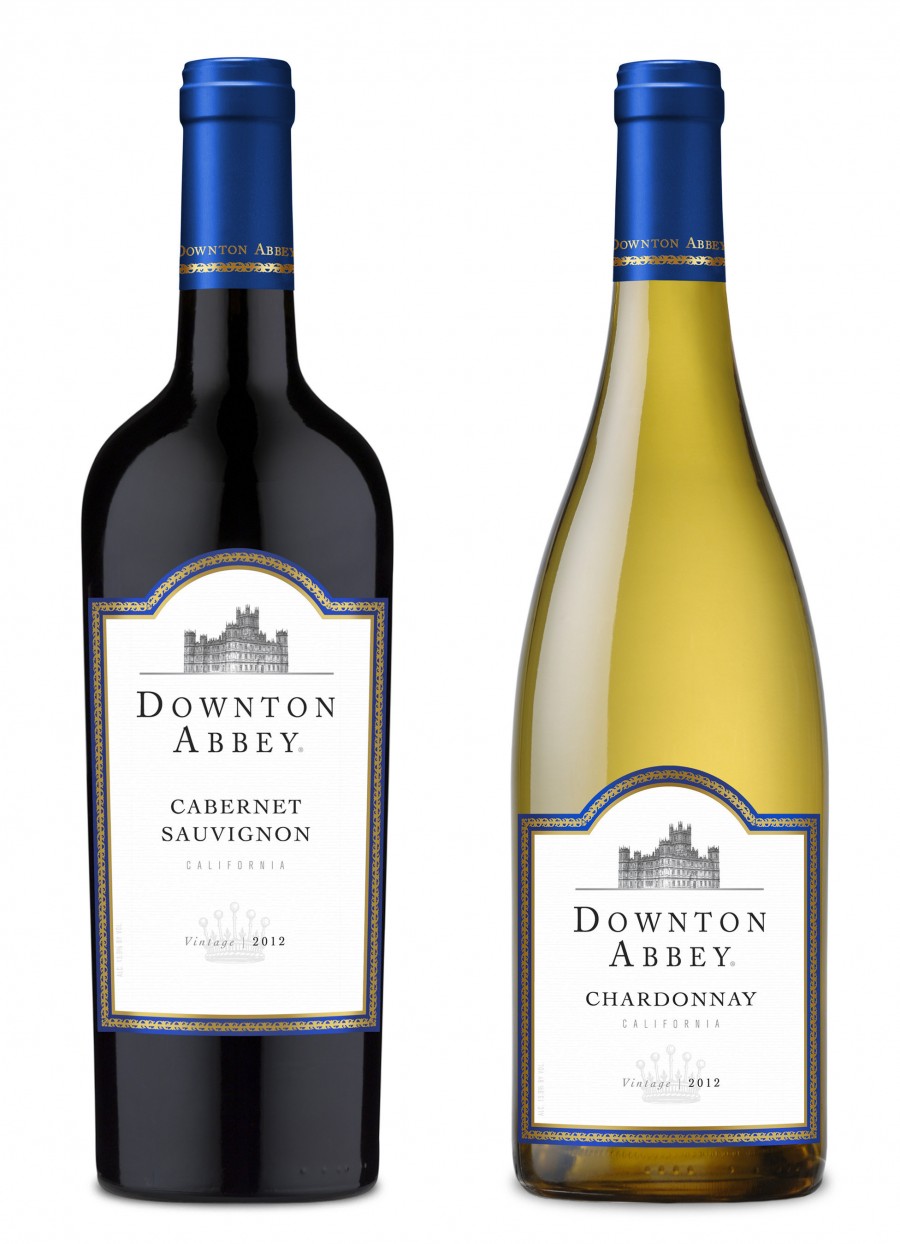 Downton Abbey Wines expands its growing portfolio with the Countess of Grantham Collection – a delicious selection of varietal wines crafted with premium fruit from California.  The new world bottlings, including a Cabernet Sauvignon and Chardonnay, take inspiration from Lady Cora Crawley, the thoroughly modern, American-born wife of British aristocrat Robert Crawley, Earl of Grantham.  Bold-flavored and fruit forward, the new wines are the perfect counterpart to Downton Abbey Wines' more classically reserved Bordeauxofferings.
The Downton Abbey winemaking team looked to estate vineyards in Lodi, California as the high-quality fruit source for the new wines.  Combining the best old world winemaking practices with the newest winemaking techniques, the finished wines offer a distinct new taste option for Downton Abbey Wine fans seeking a uniquely modern twist.
The fruit-driven Downton Abbey Cabernet Sauvignon and Chardonnay are full-bodied wines with an abundant concentration of color and flavor. Scents of ripe red cherries and subtle oak dominate the nose in the Cabernet Sauvignon with spicy notes and soft vanilla on the palate. The Chardonnay offers the lovely aromas of tropical fruits and delicate oak giving way to citrus flavors on a soft, silky palate.
In support of the launch, consumers will be given the chance to participate in an exclusive sweepstakes via www.DowntonAbbeyWine.com to win $50 PBS.org gift certificates, Downton Abbey gift sets and discount coupons redeemable on the website.