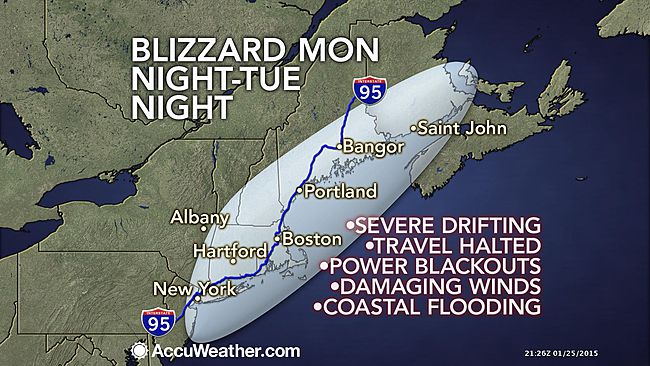 Photo: Accuweather
Is it possible that the pending blizzard has taken the spotlight away from the Super Bowl countdown? Yes, it is. Millions of people in the Northeast are preparing for Winter Storm Juno, which is expected to be one of the major blizzards in East Coast weather history. 
The snow is said to hit Tuesday and bring 2 feet of snow by Wednesday. Thousands of flight are already canceled for Tuesday going in and out of major airports.
In New York City, residents waited in grocery store lines around the corner in order to stock up for the storm.
According to The Weather Channel, at least 28 million people are in the area of potential blizzard conditions, and millions more who plan to travel during the snow fall will be affected.