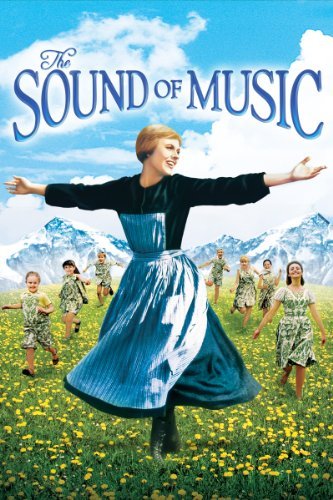 Hollywood will come alive with The Sound of Music (1965) this spring as the beloved, Oscar®-winning classic returns to the big screen to celebrate its 50th anniversary with a gala opening-night screening on Thursday, March 26 at the 2015 TCM Classic Film Festival.
Legendary stars Julie Andrews and Christopher Plummer will join Turner Classic Movies host Robert Osborne at the world-famous TCL Chinese Theater IMAX to introduce the beautifully restored film and kick off the sixth annual festival, which will run March 26-29, 2015, in Hollywood. The film is being presented in collaboration with Twentieth Century Fox, in celebration of their Golden 50th Anniversary Blu-ray release arriving on March 10, 2015.
TCM has also announced that Delta Air Lines is returning once again as the festival's exclusive Founding Partner. The official airline partner of the TCM Classic Film Festival, Delta has provided air travel for many of the festival's VIP guests every year since the festival began.
 
The Sound of Music is the story of the Von Trapp family, whose lives are forever changed by the arrival of Maria, the warmhearted young governess who brings joy and music to the Captain (Plummer) and his children.  The film earned Andrews her second consecutive Oscar nomination after having won the previous year for her performance in Mary Poppins (1964). Additional information about The Sound of Music and its leading lady is included below.
 
The TCM Classic Film Festival's screening of The Sound of Music will mark the second year in a row that a Rodgers & Hammerstein musical has opened the week's festivities. Last year, the duo's groundbreaking Oklahoma! (1955) launched the 2014 TCM Classic Film Festival, with Shirley Jones attending.
 
The Sound of Music joins a growing list of restored classics being showcased at the 2015 TCM Classic Film Festival. TCM previously announced that the festival will feature restored versions of Ron Howard's Apollo 13 (1995), William Dieterle's The Hunchback of Notre Dame (1939) and Charles Reisner and Buster Keaton's Steamboat Bill Jr. (1928). The Keaton comedy will also be accompanied by legendary silent film composer Carl Davis conducting the world premiere performance of his new score for the film.
 
Passes for the 2015 TCM Classic Film Festival are on sale now and can be purchased exclusively through the official festival website: www.tcm.com/festival. Additional screenings and events will be announced over the coming months.