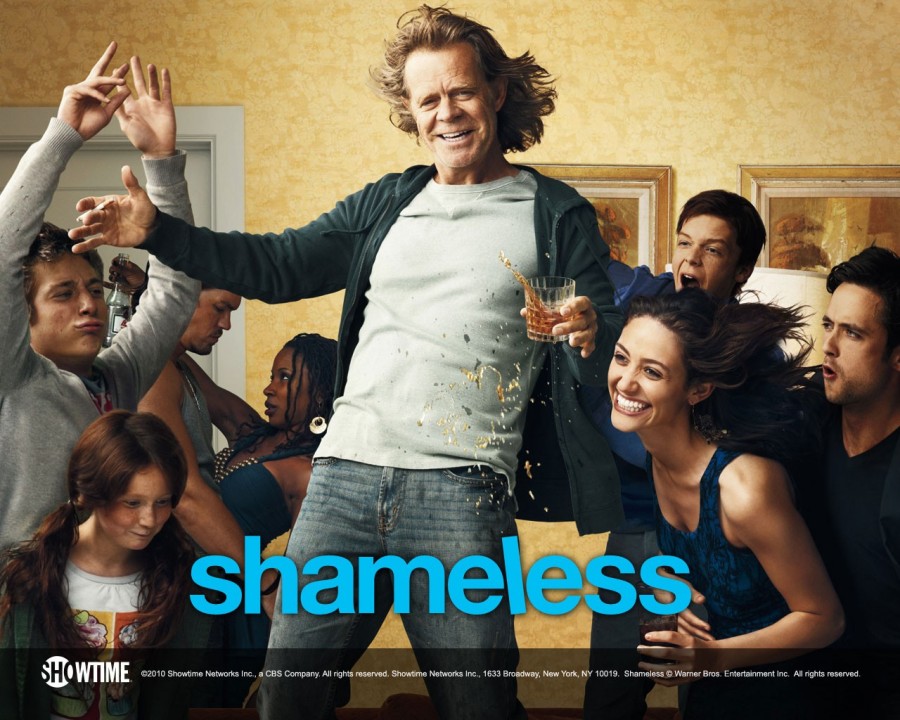 Hot off its season five premiere this past Sunday, SHOWTIME has ordered a sixth season of SHAMELESS, it was announced today by David Nevins, President of Entertainment, Showtime Networks Inc. SHAMELESS, the network's highest-rated comedy series received a 12-episode order, with production on season six starting later this year.
SHOWTIME will also pick up the new series HAPPYISH starring Oscar® and Golden Globe® nominee Steve Coogan, Kathryn Hahn and Emmy® Award winner and Golden Globe nominee Bradley Whitford. The series is a comedic, soul-searching examination of our pursuit of happiness and why it continues to be so elusive.  HAPPYISH,  which shoots in New York, will premiere on April 26th at 9:30 p.m. ET./PT, immediately following Nurse Jackie airing at 9 p.m., and followed by the premiere of the second season of the SHOWTIME drama series Penny Dreadful at 10 p.m. Emmy and Tony® Award winner Ellen Barkin, Emmy Award winner Carrie Preston (The Good Wife), Molly Price (Third Watch) and Andre Royo (The Wire) will guest star.
In "TWIN PEAKS" news, Golden Globe winner and Emmy® Award nominee Kyle MacLachlan will reprise his role as FBI Agent Dale Cooper when the critically-acclaimed, ground breaking television phenomenon TWIN PEAKS returns as a new limited series on SHOWTIME. Series creators and executive producers David Lynch and Mark Frost are on board to write and produce all nine episodes of the limited series. Four-time Oscar® nominee David Lynch will direct every episode. TWIN PEAKS will go into production in 2015 to air on the network in 2016, marking the 25th anniversary of when the program last aired. Set in the present day, TWIN PEAKS will continue the lore of the original series, providing long-awaited answers for the series' passionate fan base. The announcement was made today by Showtime Networks President David Nevins and MacLachlan at the Television Critics Association's annual Winter Press Tour.