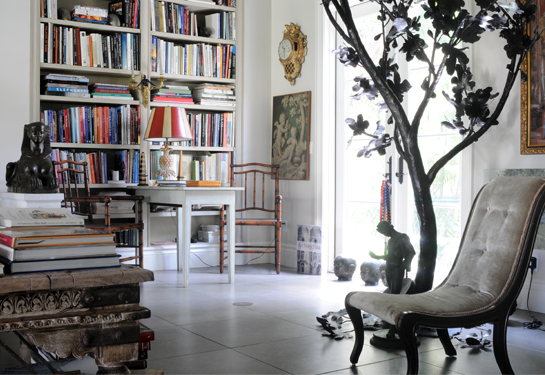 Shopping the private collection of a design pioneer is a rare opportunity, but on March 14th, 2015 the public will be able to acquire art and furniture beloved by Lars Bolander, one of Sweden's foremost interior designers and an innovator of Swedish design in the United States.
His collection includes traditional Swedish forms such as Gustavian chairs and works by Swedish artist Dan Nygard. At the same time, much of his collection was amassed through worldwide exploration. His European aesthetic is evident in such objects as an unusual pair of terracotta busts of Moorish gentlemen and Francois Gall paintings. Whimsical items inspired by a designer's eye include architectural trompe l'oeil furniture and the signature silvered brass ram heads used in Mr. Bolander's personal logo.
After many years of having a showroom on "Antique Row" in West Palm Beach, Mr. Bolander has decided to sell his nearby home and personal treasures in order to establish residence elsewhere.
The auction will take place March 14, 2015 10:00 AM ET at the West Palm Beach saleroom.