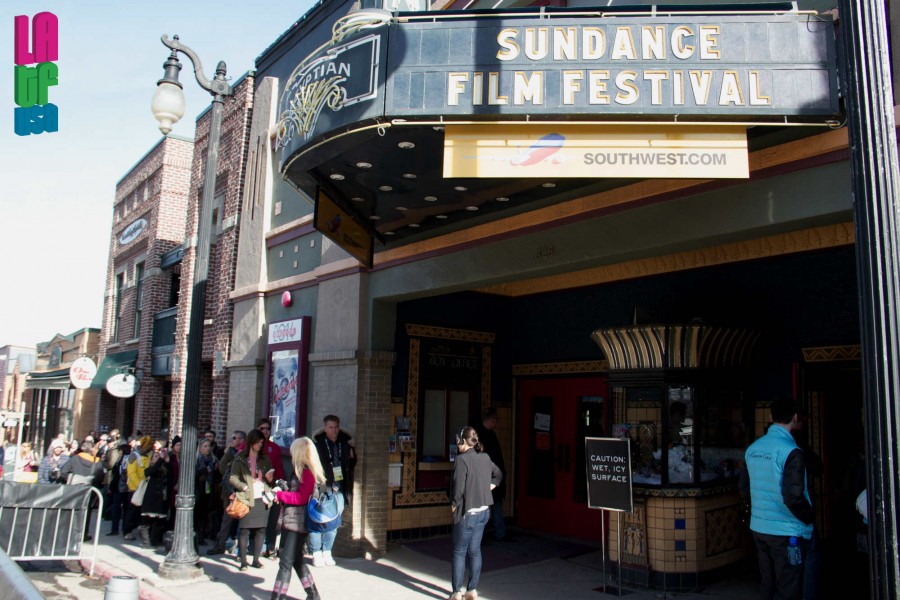 Sundance Film Festival 2015 has officially kicked off in Park City, Utah! LATF welcomes our #Sundance2015 correspondents, Jesse Einstein and Stephanie Tucker, who will be providing coverage from the heart of the festival….
Sundance Institute announced that the 2015 Sundance Film Festival's 'A Celebration of Music in Film' concert on January 25th will be a tribute to jazz icon Nina Simone, who is the subject of What Happened, Miss Simone?, from director Liz Garbus and making its world premiere in the Festival's Documentary Premieres section. Performing at the event will be Common, Erykah Badu, Aloe Blacc, Kate Davis, Andra Day and Al Schackman, Simone's long time guitarist/musical director who appears in the film. The event is hosted by the Sundance Institute Film Music Program.
Peter Golub, Director of the Sundance Institute Film Music Program and co-producer of A Celebration of Music in Film, said, "Our Film Music Program works year-round to connect composers and filmmakers, including at our summer labs, where composers, filmmakers and sound designers combine music, sound and image. A Celebration of Music and Film furthers that work by shining a spotlight for audiences on the important role music plays in film."
Tracy McKnight, veteran music supervisor and co-producer of A Celebration of Music in Film, said, "Nina Simone is an icon of American music – her remarkable and singular talent made her one of the greatest musical storytellers of all time. We are thrilled to be hosting an evening of her music with such an extraordinary lineup of artists paying tribute."
The concert is open to all Festival credential holders (21 and older) on a space-available basis. Additional programming updates will be made via sundance.org/festival and @sundancefestnow on Twitter. Join the conversation around A Celebration of Music in Film on social media with #CelebrationMusic.