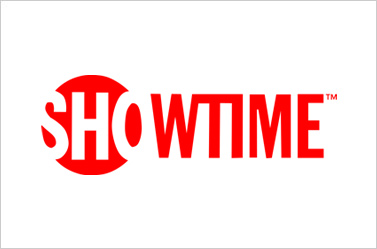 Showtime Networks and STX Entertainment, the newly launched film, television and multimedia studio, announced today that they have closed a multi-year output agreement to bring motion pictures distributed theatrically by STX exclusively to Showtime Networks during the premium television window. The deal will begin in 2015 and covers the studio's theatrical releases through 2019, which will be shown exclusively on Showtime Networks and its multiplex channels including SHOWTIME®, THE MOVIE CHANNEL™ and FLIX®.
 
Additionally, STX Entertainment is commencing production on its initial film slate, with more titles to be revealed in the coming months. The first four features include projects from Academy Award® nominee Gary Ross (The Hunger Games, Seabiscuit), Oscar® nominee Billy Ray (Captain Phillips, The Hunger Games), Oscar winner Mark Johnson (Rain Man, Breaking Bad) and Oscar nominee Jason Blum (Whiplash) . The announced projects will star Academy Award winners Matthew McConaughey, Julia Roberts and Nicole Kidman, as well as Oscar nominee Chiwetel Ejiofor, Golden Globe® nominee Will Ferrell and Golden Globe winner Jason Bateman, among many others.
 
"As we continue to enhance our theatrical portfolio, we are delighted to have this long-term partnership with STX and look forward to bringing their robust slate of studio-level films to our networks' subscribers," said Kent Sevener and Gary Garfinkel, Co-Heads of Content Acquisition, Showtime Networks Inc.
 
"STX Entertainment is the first major studio to launch in two decades, and these titles reflect the start of our diverse, long-term film strategy," said Adam Fogelson, Chairman of the STX Motion Picture Group. "We look forward to working with Matt Blank, David Nevins, Kent, Gary and the entire SHOWTIME family as our pipeline of films finds an even broader audience on their cable and digital platforms post-theatrical."
 
"We have been poring over a number of outstanding projects and creative opportunities in the last few months and we could not be more excited to be launching the STX film division with these four very distinctive motion pictures," said Oren Aviv, President and Chief Content Officer for the Motion Picture Group. "Choosing these inaugural projects really came down to the exceptional quality of the screenplays as well as our confidence in our filmmakers and talent."
 
The first STX motion pictures to debut in theaters include The Free State of Jones, based on the true story of defiant Southern farmer, Newt Knight, and his extraordinary armed rebellion against the Confederacy during the Civil War. Writ-ten, directed and produced by four-time Academy Award nominee Gary Ross (The Hunger Games, Seabiscuit), and produced by Scott Stuber and Jon Kilik, the action epic will star Academy Award winner Matthew McConaughey in his next leading role after Interstellar. Route One / Union Investment Partners and Vendian Entertainment are co-financing, with IM Global overseeing international distribution.
 
"I've been looking forward to this reunion with Adam ever since we did Seabiscuit together," said Gary Ross.  "I've never worked with a more thoughtful, confident, talented executive. I'm thrilled for him in this new venture and I'm honored to be one of their first films."
 
Based on the 2010 Academy Award-winning Best Foreign Language Film, The Secret in Their Eyes is an all-star ensemble that begins production this month. Featuring Academy Award winners and nominees in front of and behind the camera, this intensely layered mystery stars Chiwetel Ejiofor, Nicole Kidman and Julia Roberts, is written and directed by Billy Ray (writer of Captain Phillips and The Hunger Games), and produced by Mark Johnson (Rain Man, Breaking Bad). STX is producing in conjunction with IM Global, with Route One / Union Investment Partners co-financing.
 
"I'm truly proud to be a part of the birth of this new studio," said Billy Ray. "The people at STX are everything I could ask for in a partner: seasoned pros who are constantly doing what's best for the movie. What else could a director want?"
 
Also shooting this month is an untitled, contemporary adult thriller from producers Rebecca Yeldham and Jason Blum's Blumhouse that explores if bygones are really ever bygones. This chilling, suspense-filled film stars Jason Bateman, Rebecca Hall, and Joel Edgerton, and marks the writing and directorial debut of acclaimed actor Joel Edgerton. Couper Samuelson is executive producing.
 
Edgerton said: "This has been a long-time passion project of mine and I couldn't be more thrilled to be starting production with such a talented cast and in partnership with the incredible team under Adam and Oren at STX." Added Jason Blum, "I'm excited to be in business with such a smart and nimble group."
 
Golden Globe nominee Will Ferrell is attached to star in Russ and Roger Go Beyond, based on the outrageous true story of the unlikely collaboration between two maverick outsiders – controversial director Russ Meyer and his fledgling screenwriter Roger Ebert – who stormed the gates of Hollywood and forever changed the course of motion picture history. STX is eyeing a late summer start date for this original comedy that will feature a variety of A-list cameos, and is producing with Mark Amin, Cami Winikoff, David Permut and Richard Waltzer.