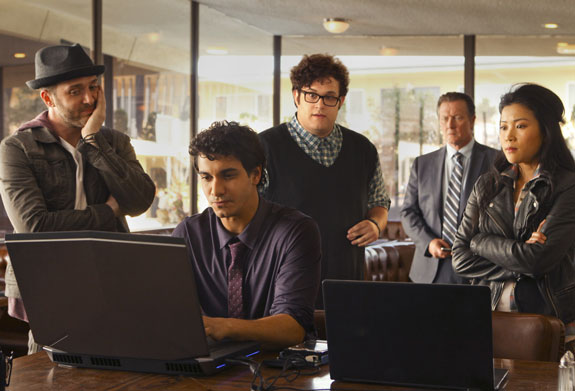 CBS's hit drama SCORPION will be scheduled immediately following one of television's biggest events, the NFL's AFC Championship game, on Sunday, Jan. 18th (10:00-11:00 PM, ET/PT).
In the new episode "Forget Me Nots," Team Scorpion must jog the memory of an injured former Secret Service agent who is their only hope of preventing weapons of mass destruction being launched from a secret U.S. nuclear silo. David James Elliott ("JAG") guest stars as the ex-Secret Service agent.
The following day, on Monday, Jan. 19, CBS will broadcast another original episode of SCORPION in its regular time period (9:00-10:00 PM, ET/PT). In this episode, "Charades," the team is tasked with uncovering a mole inside the CIA who is coerced into stealing deadly chemicals.
SCORPION ranks as the #2 new program of the season, averaging 15.23 million viewers, 3.7/10 in adults 18-49 and 5.0/12 in adults 25-54. The drama has improved the year-ago Monday 9:00-10:00 PM time period by +62% in viewers, +23% in adults 18-49 and +28% in adults 25-54.