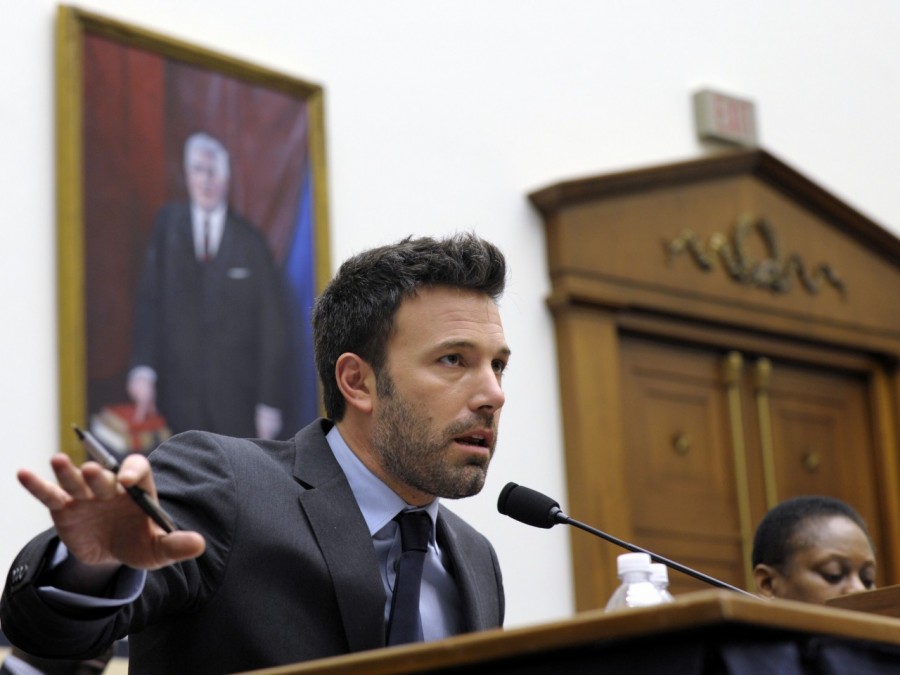 The PEOPLE'S CHOICE AWARDS announced today that two-time Academy Award winner Ben Affleck will receive the third annual People's Choice Award for Favorite Humanitarian, presented by Walgreens, during the live awards show from the Nokia Theater L.A. Live, Wednesday, Jan. 7 (9:00-11:00 PM, live ET/delayed PT) on the CBS Television Network.
 
"We are so pleased to honor Ben with the 2015 People's Choice Humanitarian Award," said Executive Producer Mark Burnett. "This award has become an important part of our show. It highlights a different side of a celebrity and helps bring awareness to a cause that our audience can support."
 
Affleck was chosen as this year's recipient in recognition of his work with Eastern Congo Initiative (ECI), which he founded in 2010. ECI is both a grant-making and advocacy-based organization that partners with the Congolese people to increase the quality and quantity of investments in eastern Democratic Republic of Congo (DRC). Over the last five years, ECI has made grants and investments to support local solutions that create smart, effective and sustainable economic and social development opportunities. In partnership, ECI has worked to amplify Congolese voices and share with the world the abundance of proven community-based approaches that are key to creating a peaceful and vibrant society. To date, ECI has made investments to strengthen and revitalize DRC's cocoa and coffee sectors, help reintegrate former child soldiers into society, and address the health needs of women and children.
 
Walgreens, the official retail sponsor of PEOPLE'S CHOICE AWARDS 2015, is once again presenting the award for Favorite Humanitarian in conjunction with the company's purpose to champion everyone's right to be happy and healthy.  Past winners of the award include Sandra Bullock in 2013, in recognition of her work with the Warren Easton High School in New Orleans, and Jennifer Hudson in 2014, to honor her work with the Julian D. King Gift Foundation.
Photo: afri-culture.com