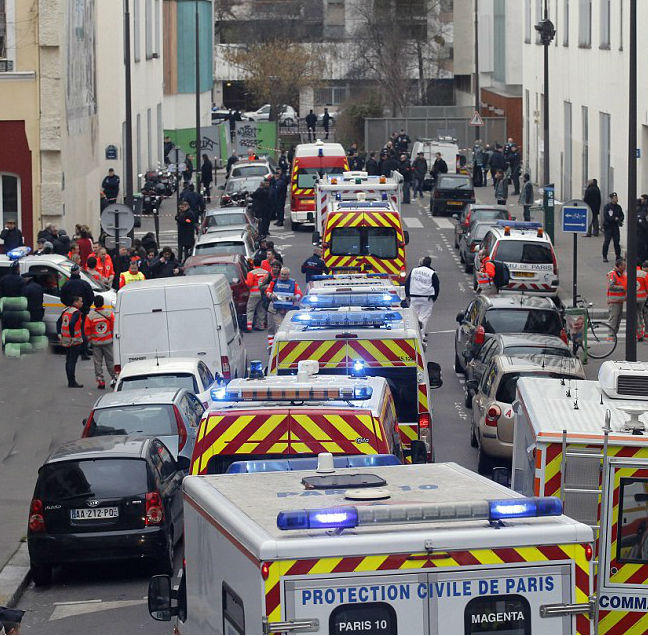 BREAKING: Parisians have gathered in the streets of Paris, France to remember the 12 people who lost their lives in the terrorist attack in which three gunmen stormed the offices of the popular satirical publication, Charlie Hebdo.
Late Wednesday, it was announced that the three suspects were identified as brothers Said and Cherif Kouachi, 32 and 34, and Hamyd Mourad, 18. The youngest suspect surrendered at a police station in Charleville-Mezieres, a small town in France's eastern Champagne region.
Reports tie the three men to Al Qaeda training in Yemen. In 2008, one suspect was sentenced to three years in prison for 'association with wrongdoers with the intention of committing a terrorist act' – but only served 18 months.
They targeted the publication for their cartoon illustrations of the Prophet Muhammad.

Supporters in the streets are carrying signs, which state "Je suis Charlie" (I am Charlie). As of Wednesday evening, no one or group has claimed responsibility for the attack,.
Photo: www.dailymail.co.uk