Photos: Screen Gems
For anyone that couldn't get enough of the movie "Hitch," your many years of anticipatory waiting are finally over. Behold "The Wedding Ringer" a motion picture that replicates the early 2000's Will Smith/Kevin James comedy in almost every way possible. Sadly, whereas "Hitch" is still a Cable Movie Night staple, "The Wedding Ringer" is destined to wind up in the bargain bin at your local Best Buy.
Obnoxious, foul, revolting and cruel, "The Wedding Ringer" directed by first time helmer Jeremy Garelick, wastes no time setting up its asinine plot. It then proceeds to sink into the darkest bowels of cinematic depravity by populating its fictitious world with characters that are wholeheartedly hateful. Example "A" is Doug Harris' (Josh Gad). He's as handsome as Paul Blart the Mall Cop, yet he is mere days away from enjoying marriage to his smoking hot fiancée Gretchen (Kaley Cuoco-Sweeting). The pair's moment of matrimony is fast approaching, but there's one very big problem standing between Doug and the alter: he has no one to be his best man.
In a plot twist so desperately unrealistic it makes you question the sanity of screenwriters Garelick and Jay Lavender (The Break-up), good ol' Doug pulls a fast one on his soon to be wife and pays someone $50,000 to pretend to be his best friend and best man. Enter loathsome Exhibit "B" Jimmy Callahan (Kevin Hart), who is the owner of a one-man business called Best Man Ink. Basically, the guy makes a living pretending to be lonely losers' buddies in front of their loved ones. Doug is so unpopular he has no other choice than to purchase the infamous Golden Tux package — a best man and a gaggle of groomsmen — for his impending nuptials.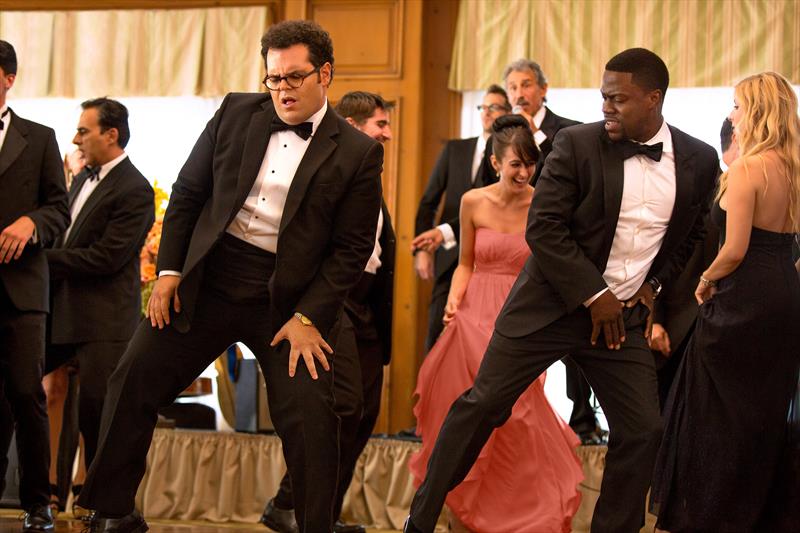 And just like that, Doug and Jimmy (code name Bic for this specific wedding) proceed to convince not just Doug's fiancee, but her entire family as well, that this ornate hoax is actually real life. Of the story's many fundamental flaws, the most egregious has to be that the entire premise revolves around a protagonist who is unforgivably dishonest to the woman he plans to marry. Even worse, the guy doesn't even feel bad about lying to her.
The second nail in this box office coffin is the sheer lack of funny jokes in this so-called comedy.  If watching old ladies catch on fire, homophobic hate speeches and incessant fat jokes is your idea of a good time, then by all means, "The Wedding Ringer" is going to make your day. For everyone else, the only thing that will make you smile is seeing the end credits begin to roll.
So, just to recap a bit: Story. Bad. Humor. Worse. But what about the acting? Sadly, Gad and Hart are unable to elevate this lackluster script at all. Watching Gad flounder in a lead role is kind of disheartening. He was great in the "Book of Mormon" on Broadway and managed to turn a silly snowman into one of the most beloved Disney characters in recent memory. As Doug the chauvinistic fiancée, however, the actor comes of as being nothing short of a self-centered jerk.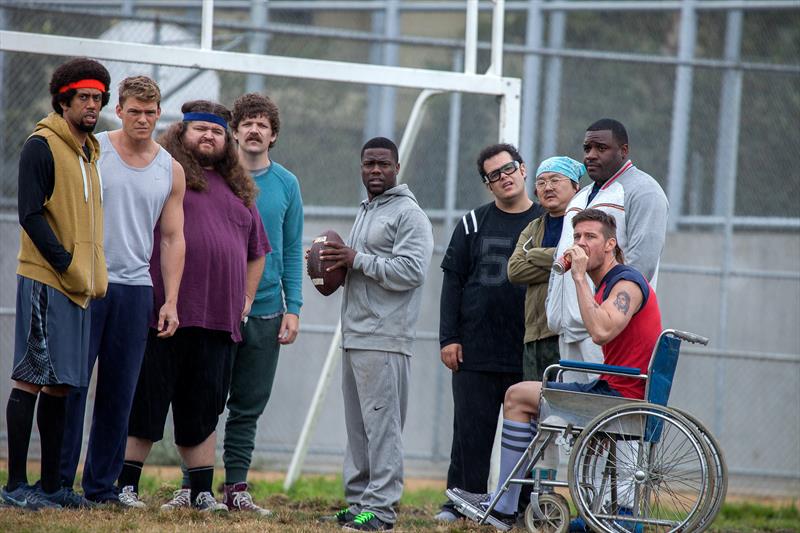 Kevin Hart is good for a few laughs early on, but the wise cracking actor is in over his head with material this idiotic. While he might have had a heck of a year in 2014 — "Ride Along," "Think Like A Man Too," and "About Last Night" for starters — his first film of 2015 is a straight up disaster. When it comes to their support team, "The Big Bang Theory's" Kaley Cuoco-Sweeting, does an excellent job being a five-letter word that starts with the letter "B". 
"The Wedding Ringer" is a ho-hum movie outing that constantly challenges itself to be cruder and ruder than any other film playing at your local Cineplex. Ultimately, the only thing more dismal than the content of this picture is the fact that it has a run time of over 100 minutes.
By David Morris
Running Time: 101 minutes
Rated R for crude and sexual content, language throughout, some drug use and brief graphic nudity