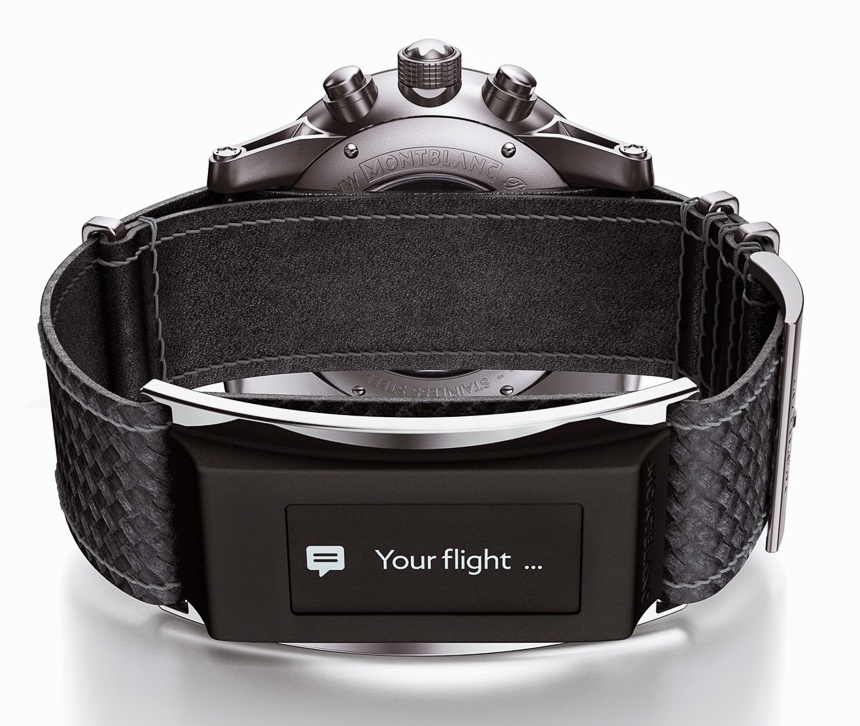 This month, Montblanc will be the first luxury brand to combine wearable technology with fine watchmaking in the centuries old Swiss horological tradition.
The Maison introduces the TimeWalker Urban Speed e-Strap, marrying a highly functional e-Strap with contemporary TimeWalker timepieces. The e-Strap is an interchangeable strap, with an integrated technology device that offers an activity tracker, smart notifications, remote controls and Find-Me functions. It connects, via Bluetooth Low Energy, to selected Android and iOS smartphones. For the first time, an owner will be able to wear a mechanical timepiece with highly useful digital functionality.
Montblanc continues to underline the technicity, performance and avant-garde appeal of this watch line, its dynamic appeal is further highlighted by the use of contemporary material mixes featuring red design elements on a pure black background.
This collection extension contains three new models including a chronograph and a UTC.